September 29, 2023
[CORPORATE SUPPORT] BASF Vietnam and partners rebuild seventh school for 100 students
Hieu Tu C Primary School, Tra Vinh province to benefit from two new classrooms and a playground
Since 2015, BASF and its partners have revitalized seven schools through Saigon Children's Charity, supporting Vietnam's educational development.
Tra Vinh, Vietnam – September 28, 2023 – BASF, in collaboration with its co-sponsors, proudly unveiled the seventh school under the School Innovation Project at Hieu Tu C Primary School, Tieu Can district, Tra Vinh province. Initiated in April 2023, the newly re-built school with a total area of 328m2, comprising two classrooms and a playground, aims to elevate the academic environment for teachers and students. This initiative, carried out with the support of Saigon Children's Charity CIO (saigonchildren) as part of its 'School Building' program, pledges to benefit to around 100 students annually.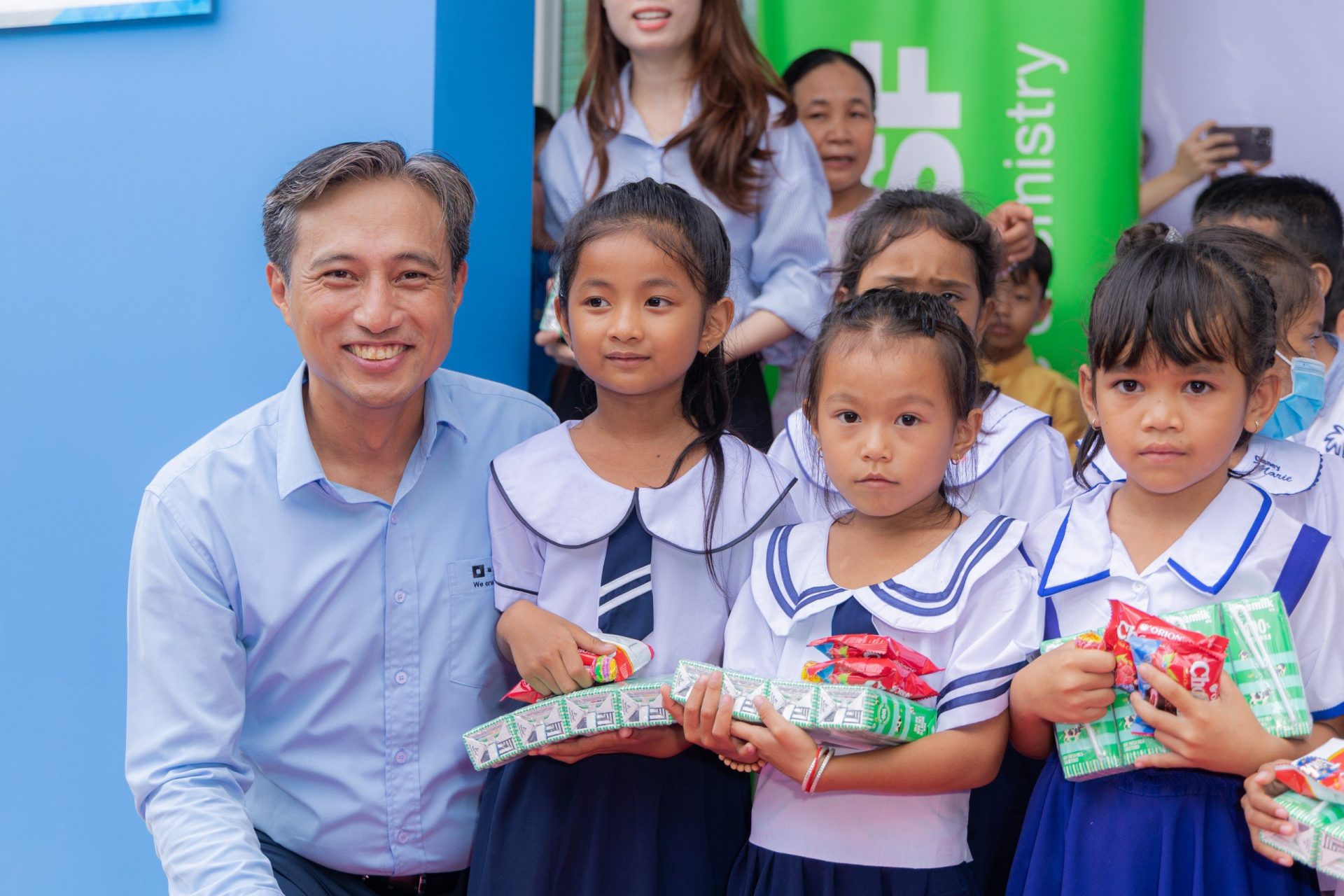 Erick Contreras, Managing Director, BASF Vietnam, shared, "At BASF, we are aligned with the UN Sustainability Development Goals of extending quality education to the community. Providing and enabling the younger generation with a safe and conducive learning environment is a top priority for us.  It's a rewarding journey, particularly when we progress hand-in-hand with our valued partners to nurture Vietnam's emerging talent."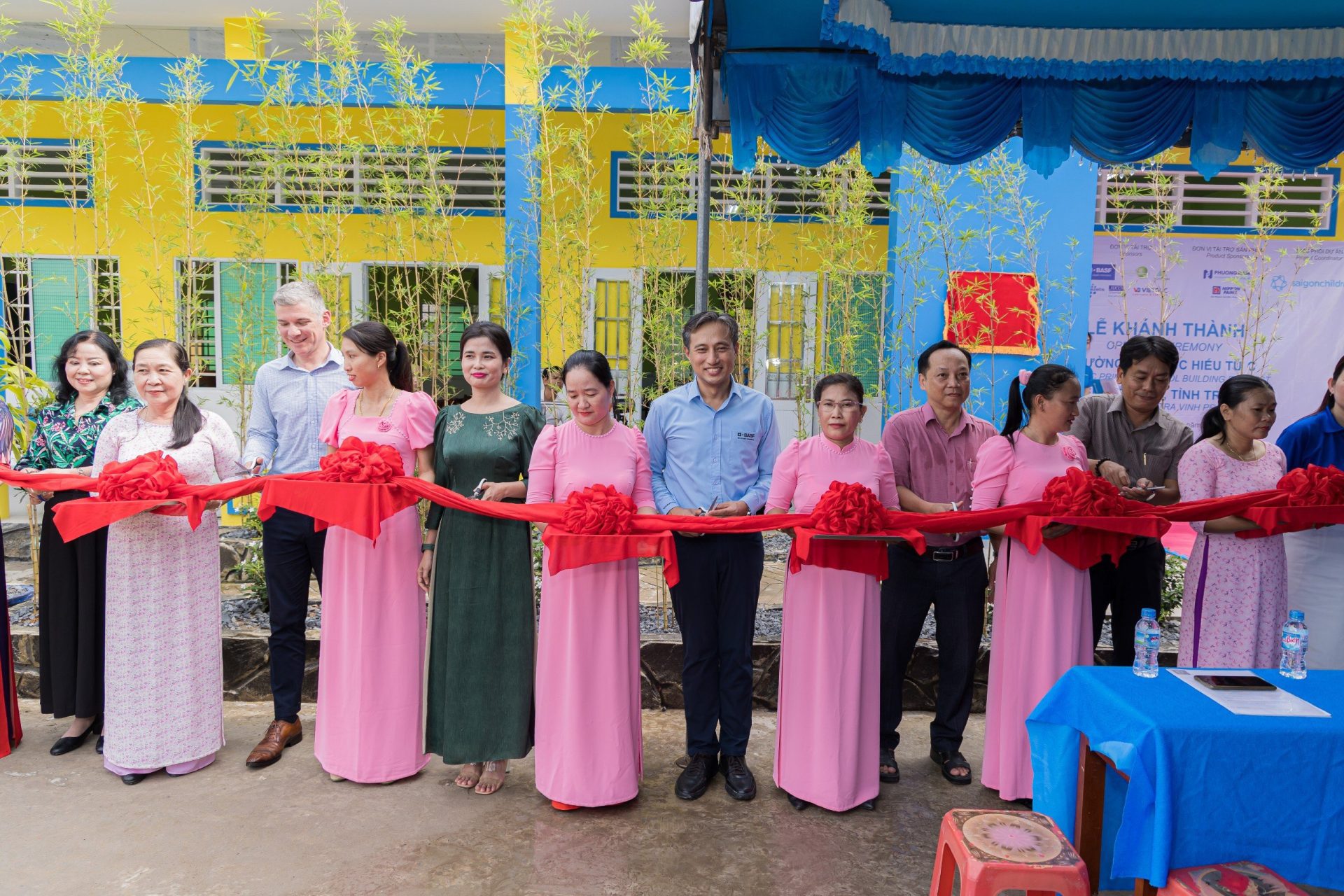 Located approximately 130 km from HCMC, Hieu Tu C Primary School includes one primary site complemented by three subsidiary venues. The O Trao branch, established in 2009, was the focus of this project due to its deteriorating state. The entire site is home to 162 students, of which 159 are from ethnic minority families with majority income from rice farming or micro businesses.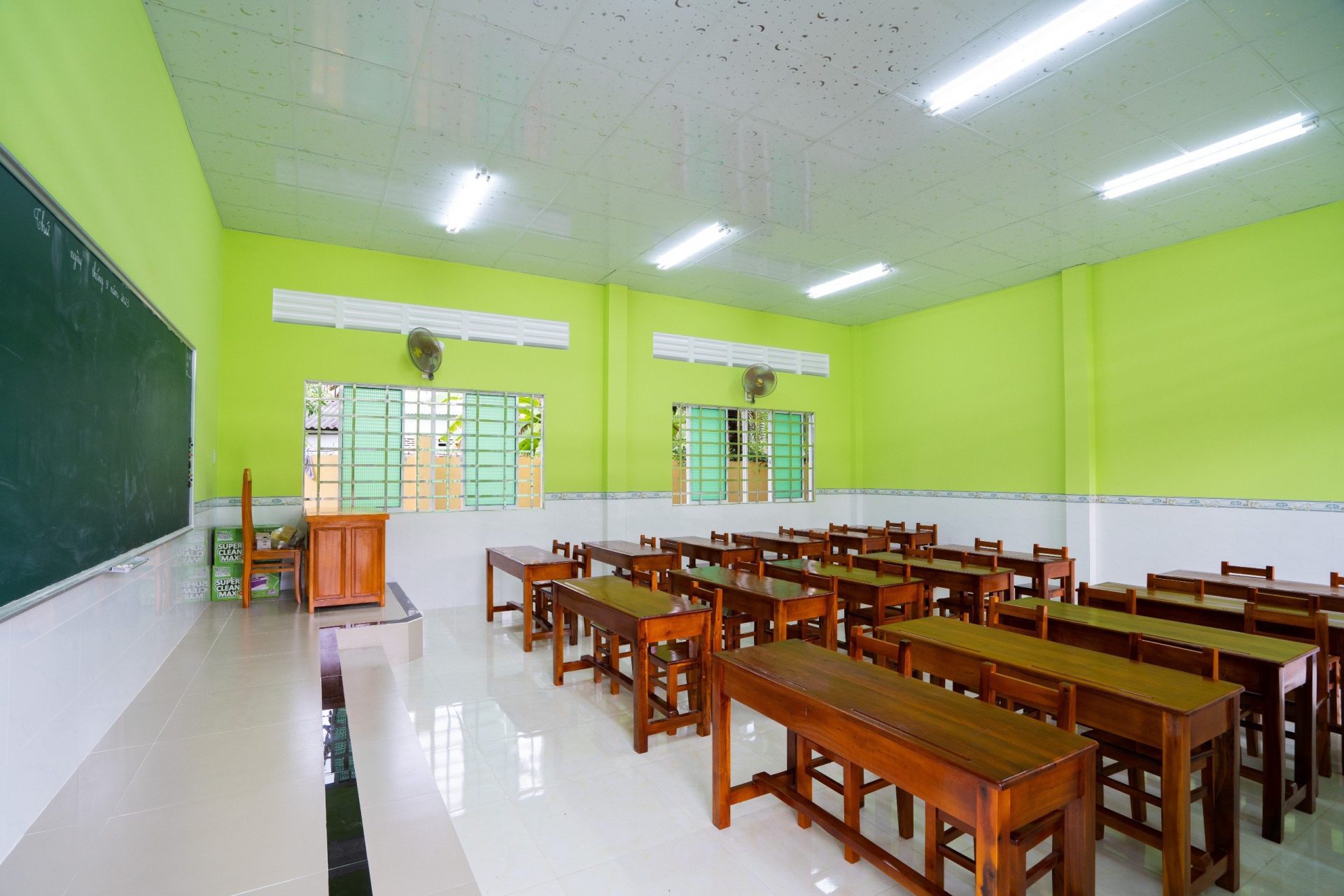 The roof of the new facility uses the sandwich panels 'Proxy' that meets EU standards, sponsored by Phuong Nam Panel. The school has been painted with products meeting Green Label Certification, sponsored by Nippon Paint Việt Nam. Products from BASF's sustainable raw materials not only offer environmental advantages but also promote health, safety, and energy efficiency.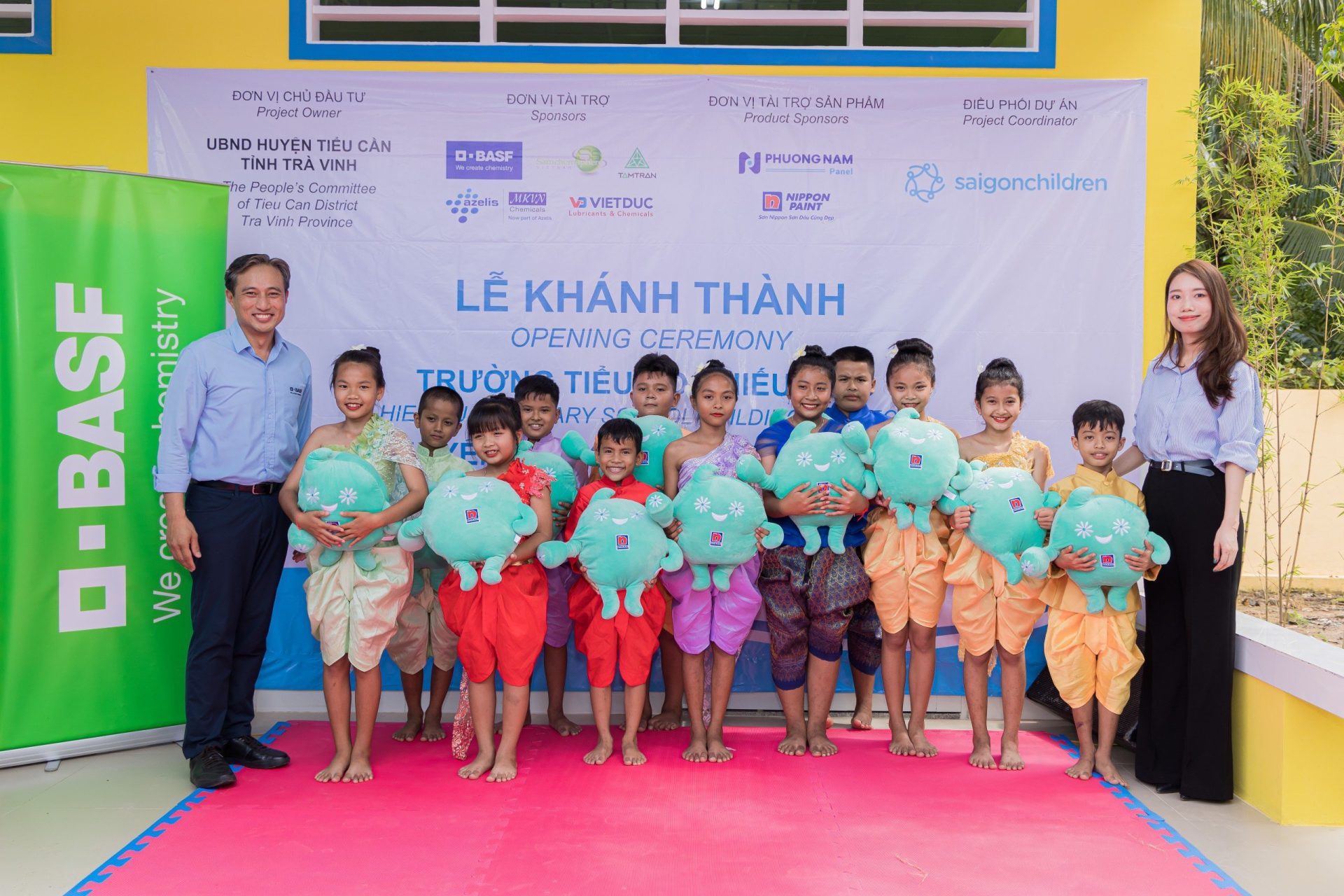 Other financial co-sponsors included:
BASF Vietnam remains strongly committed to long-term community-centric initiatives, with a focus on educational enhancement. Initiatives like BASF Kids' Lab, a collaborative effort with the Ho Chi Minh City Department of Education & Training, has already enriched the lives of 5,000 primary scholars since 2011 by making chemistry fun and hands-on. Additionally, the Virtual Lab, an online platform, intrigues young minds with interactive experiments. Since 2019, BASF Vietnam and Think Playgrounds have jointly gifted HCMC and Hanoi seven public playgrounds, turning playtime into a learning experience for approximately 32,000 children.
Tra Vinh is a province in the Mekong Delta region of southern Vietnam. The area is populated with many residents of the Khmer ethnic group, 31% of the population. Average income per capita per month of the poor households is below VND 615,000 (about US$ 27). (source)
About BASF
At BASF, we create chemistry for a sustainable future. We combine economic success with environmental protection and social responsibility. Around 111,481 employees in the BASF Group contribute to the success of our customers in nearly all sectors and almost every country in the world. Our portfolio comprises six segments: Chemicals, Materials, Industrial Solutions, Surface Technologies, Nutrition & Care and Agricultural Solutions. BASF generated sales of €87.3 billion in 2022. BASF shares are traded on the stock exchange in Frankfurt (BAS) and as American Depositary Receipts (BASFY) in the U.S. Further information at www.basf.com.
BASF has been active in Vietnam since the establishment of its representative office in 1994. BASF Vietnam Limited was locally incorporated in 2009. The company maintains two sales offices in Hồ Chí Minh City and Hà Nội, offering solutions for Vietnam's key industries, including agriculture, construction, automotive, footwear, coatings, and electronics. BASF Vietnam's sales was approximately €405 million in 2022. BASF employed 108 people in Vietnam as of the year end. Further information of BASF Vietnam is available at www.basf.com/vn.
About Saigon Children's Charity CIO
Saigon Children's Charity CIO (or saigonchildren) is a non-profit organisation registered in the UK since 1992, operating solely in Vietnam in the field of education, with the mission of removing barriers to education for disadvantaged children. Saigonchildren focuses on four core programmes: School Building and Learning Environment; Child Development Scholarship; Getting Ready for Work; and Special Needs Education. Saigonchildren' annual financial statements are published on the UK Charity Commission's website, and its own website at www.saigonchildren.com.
---
Media contacts
BASF Vietnam

Ms. Do Kim Chung

Mobile: +(84 9) 12 131 288

kimchung.do@basf.com

Saigon Children's Charity CIO

Ms. Truong Thuy Ngan

Mobile: (+84 9) 75 942 490

ngan.truong@saigonchildren.com