August 31, 2023
EuroCham delegation visits Bac Giang to discuss EU-Vietnam business trends
On 30 August, a EuroCham delegation traveled to Bac Giang province for a series of discussions focused on new EU regulations and their potential impacts on trade and investment between Europe and Vietnam.
The delegation, led by EuroCham Vice-Chairman Minh Nguyen and Vice-Chairwoman Claudia Anselmi, met with provincial officials as well as representatives from the EU Delegation to Vietnam. The overarching theme was how new EU laws meant to promote sustainability will shape future commercial ties.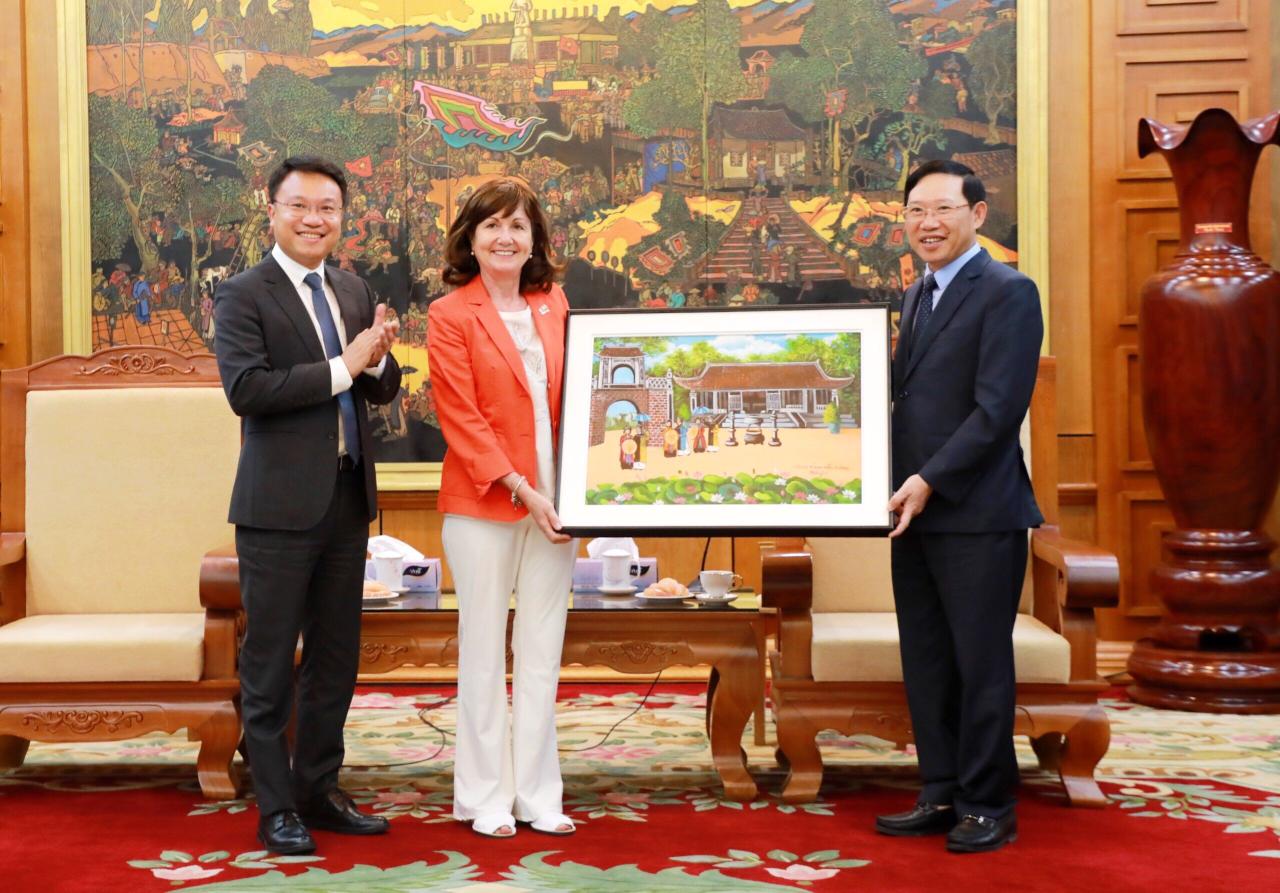 The delegation was welcomed by Nguyen Minh Hang, Assistant Minister of Foreign Affairs, who gave opening remarks. Phan The Tuan, Vice-Chairman of the People's Committee of Bac Giang, also gave a welcome speech opening the meeting and set the stage for productive discussions.
In his remarks, EuroCham Vice-Chairman Minh Nguyen reflected on the three years since the entry into force of the EU-Vietnam Free Trade Agreement (EVFTA). He noted that supply chains and investment are shifting towards Vietnam as European firms make it a top priority.
He also introduced our upcoming Green Economy Forum (GEF) 2023 event, and invited all meeting attendees and Bac Giang officials to join hands with EuroCham and Team Europe for the occasion.
Several other priority areas relevant to the interests of both Europeans and Vietnamese were also discussed in his speech. This includes investment in logistics and infrastructure, where EU companies excel. Mr. Nguyen also touched on EuroCham advocacy efforts related to direct power purchase agreements and visa exemptions for EU citizens to boost tourism from Europe.
There was particular focus on ensuring Vietnamese manufacturers can meet new EU standards like the Carbon Border Adjustment Mechanism (CBAM), which taxes imports based on their carbon footprint. Bartosz Cieleszynski, Deputy Head of the Trade Section at the EU delegation, gave an overview of CBAM and other upcoming regulations like due diligence rules for supply chains.
During the morning's panel discussion, EuroCham Board Member Claudia Anselmi outlined EU strategies for sustainable and circular textiles. The goal is helping local companies understand what will be required to maintain and expand access to the EU market.
After that, there was a meeting between Bac Giang provincial officials and EuroCham at the Bac Giang Provincial People's Committee. The meeting was chaired by Le Anh Duong, Deputy Secretary of the Provincial Party Committee and Chairman of the Bac Giang People's Committee. The group discussed the province's socio-economic development, policies, investment needs, and orientation for attracting EU businesses.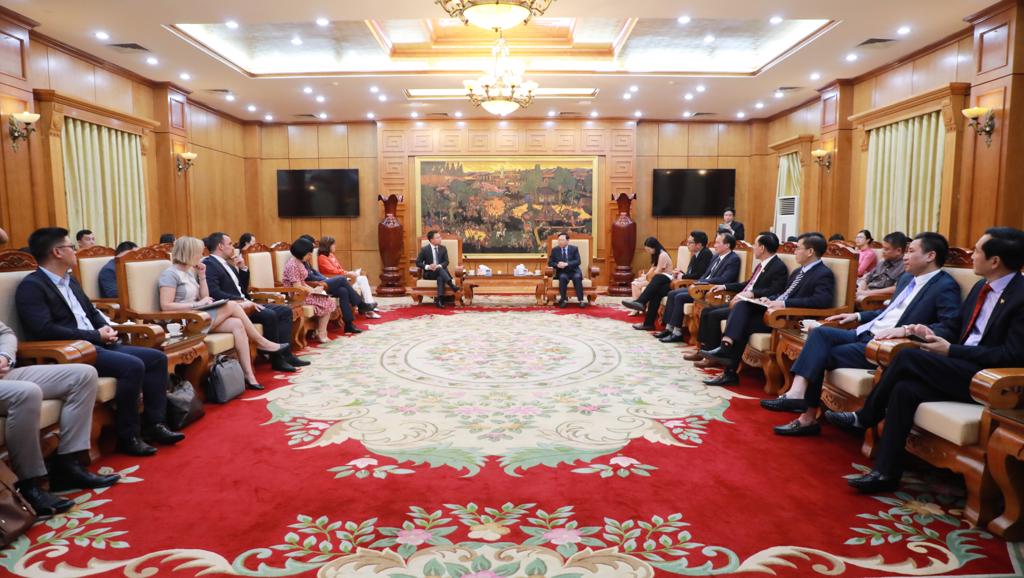 Meetings like this are invaluable for EuroCham members to directly engage with policymakers. The conversations enable pragmatic solutions that allow trade and investment to flourish while upholding European values. Vietnam's receptiveness to this dialogue underscores why it remains a favored destination for EU investors.
To wrap up the trip, the delegation toured the Van Trung Industrial Park and Synergie CAD Vietnam Factory. Van Trung Industrial Park is an industrial park located in Van Trung commune, Viet Yen district, Bac Giang province, Vietnam. Synergie CAD Vietnam Factory is a EuroCham member. They are a subsidiary of Synergie CAD, a French company that provides electronic design and manufacturing services. Visiting these companies and seeing their operations first hand provides critical insights into how continued collaboration between the EU and Vietnam can drive mutual prosperity.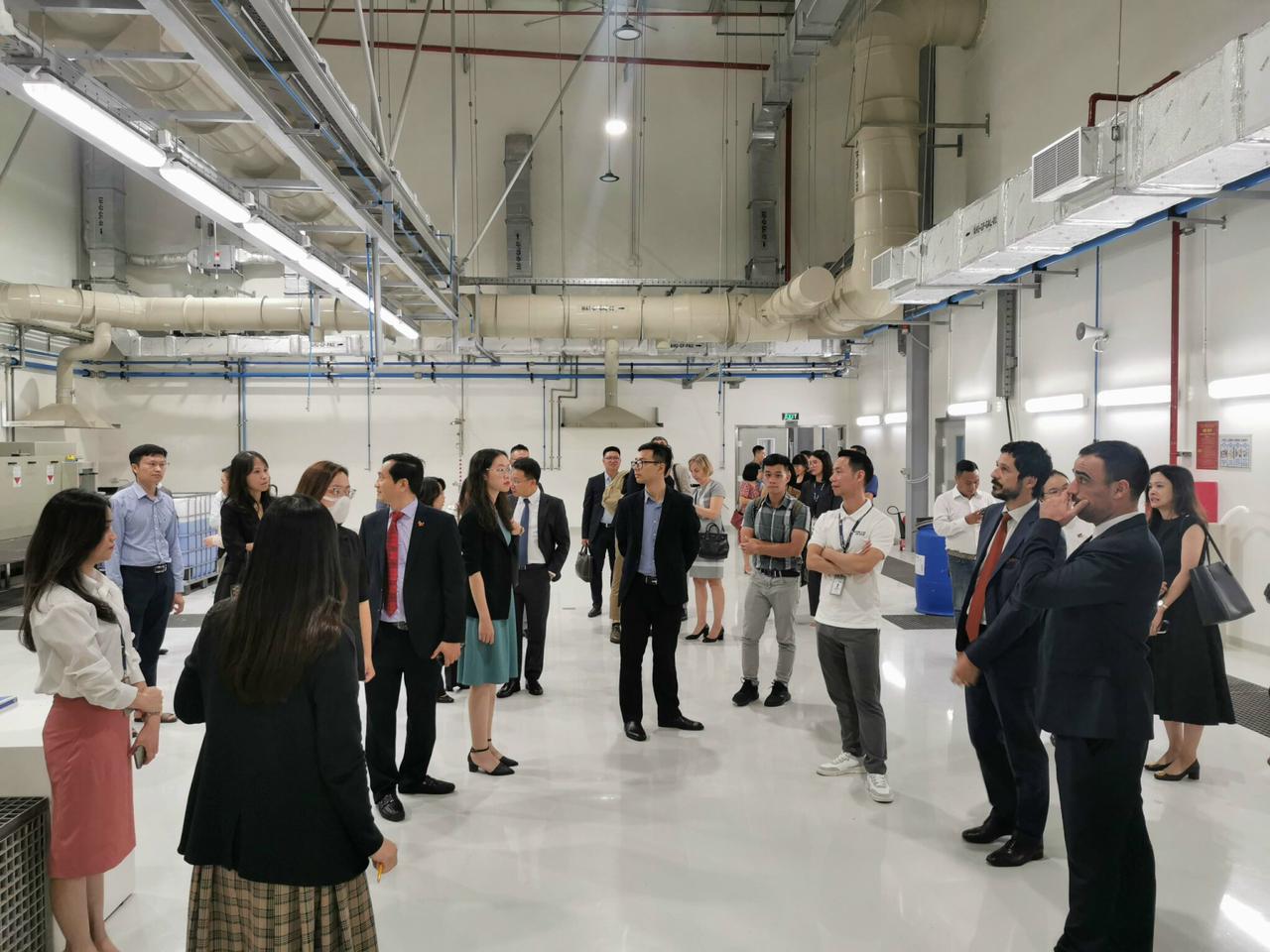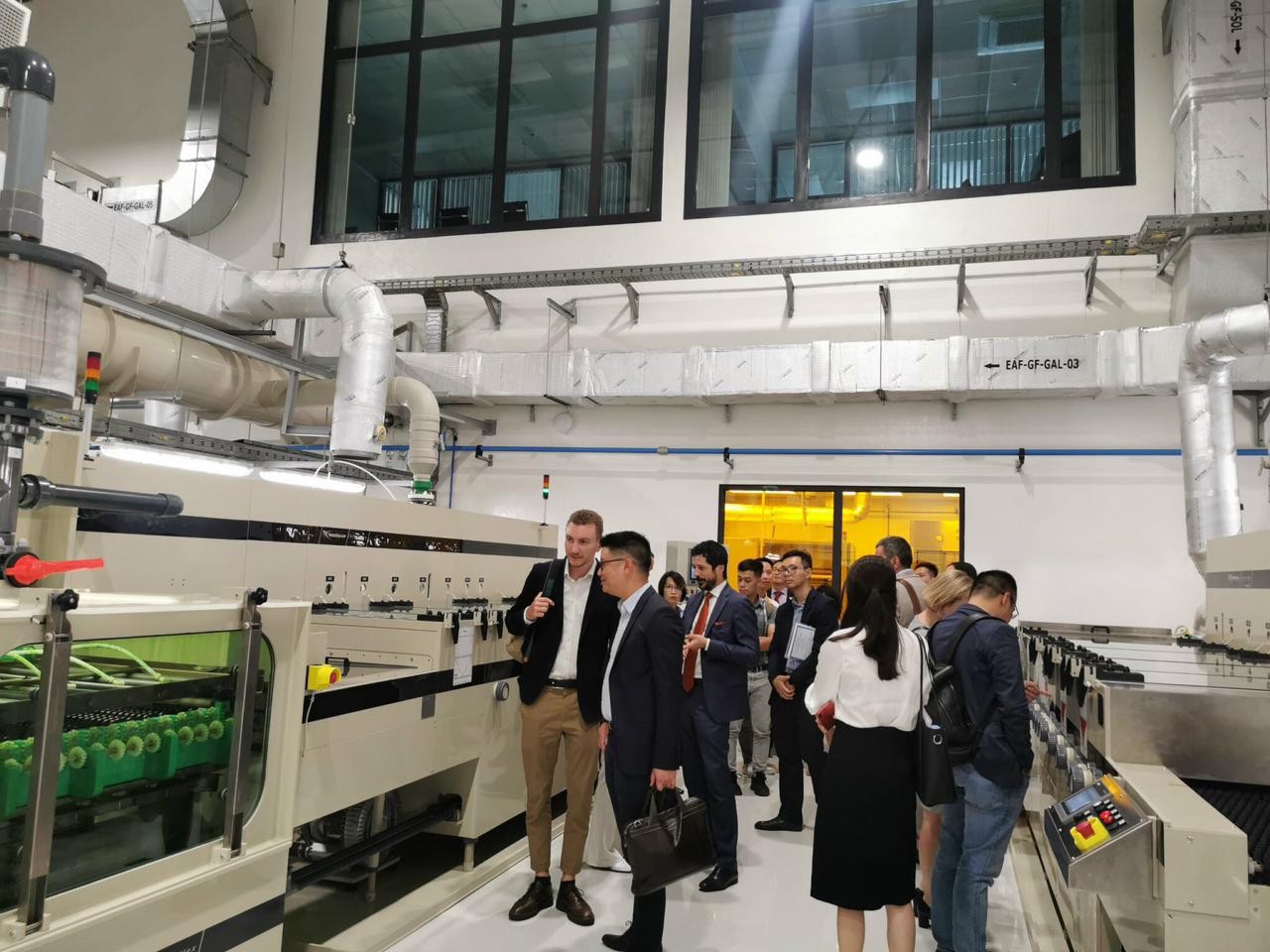 Thanks to Vietnam's Ministry of Foreign Affairs for teaming up with us to organize this important and productive event.
Participants were delighted with the engaging discussions and activities that took place throughout the EuroCham delegation's trip to Bac Giang. Following the success of this field trip and our 23 August trip to Ben Tre, EuroCham is excited to organize similar excursions to other Vietnamese provinces in the near future. Stay tuned for more information so you don't miss out on these valuable opportunities to directly connect  with policymakers and other members of the business community.