May 15, 2023
EuroCham receives award from the Vietnam Investment Review for promoting foreign investment in Vietnam
On May 15, a conference on "Stronger Investment Partnerships for a Thriving Vietnam" was organized by the Vietnam Investment Review. The conference provided a platform for discussions on accomplishments, lessons learned, and strategies employed in attracting foreign investment, as well as exploring emerging trends and identifying new investment opportunities.
The conference brought together government officials, senior economists, representatives from international organizations, and businesspeople. EuroCham, represented by Advisory Board Member Preben Hjortlund, Pharma Group's External Affairs Manager Thach Do, and Head of the Hanoi Office cum External Relations Manager Van Nguyen, were among the participants.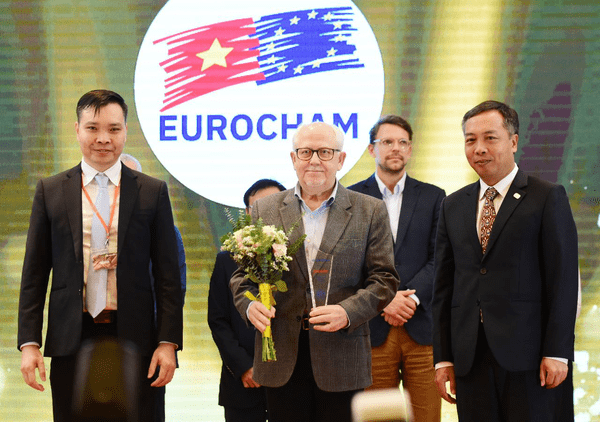 A prestigious award was presented to EuroCham for its partnership with the Vietnam Investment Review in driving foreign investment in Vietnam. Mr. Hjortlund graciously accepted the trophy on behalf of EuroCham. Thanks a lot to the Vietnam Investment Review for honoring EuroCham with this prestigious award!
Click here, to read an article detailing the event.