[WEBINAR] CUSTOMER PROFITABILITY – IN A DOWNTURN MORE KEY THAN EVER
[WEBINAR] CUSTOMER PROFITABILITY – IN A DOWNTURN MORE KEY THAN EVER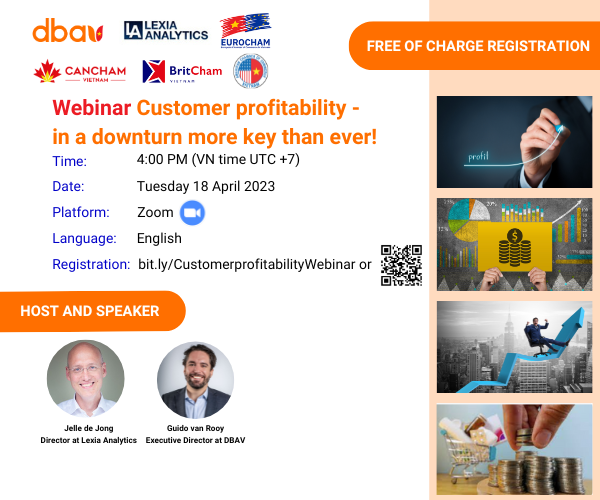 Customer profitability – in a downturn more key than ever!
When working with a major spirits company some years ago, we had achieved some great results with their promotional effectiveness and trading terms in their Australian business. When we were then introduced to the MD of the Brazilian business to potentially do the same for that business, it became obvious quickly that this was not a major concern for them. Their premium vodka brand had grown by 25% every year for the past 3 years and spend effectiveness was not something keeping them awake. In the words of the MD: "when you catch a wave like this, all you need to focus is that you ride it out as much to the very end as possible!" In Asia, this story will sound familiar. When you are lucky enough to catch or (as we would often like to think) create such a wave of growth, the key thing is to focus the business on capturing as much of that growth whilst you can.
However, as those with grey (or no) hairs can tell from painful experiences, every wave does come to an end. And most businesses will then need to deal with the change in pace and change in focus from top-line growth to bottom-line delivery. Ultimately, few can do this without some pain to be inflicted on the business. However, those that do it best and are able on the one hand to "sweat the asset" whilst the going is tough but also set themselves up to be optimally prepared to capture the next wave, are those businesses that understand their profitability at the most granular level. The better the understanding of what drives (and what does not) profitability, the better management is able to drive for the most profitable outcome.
Join Jelle de Jong, Founder/Director at Lexia Analytics, for insightful 40-minute presentations from experienced experts in the dynamic world of pricing. Free of Charge Registration, exclusive for members of the co-hosting chambers!