June 12, 2023
The EuroCham Nutritional Foods Group consults with the Ministry of Health on Draft Circular for Nutrition Labeling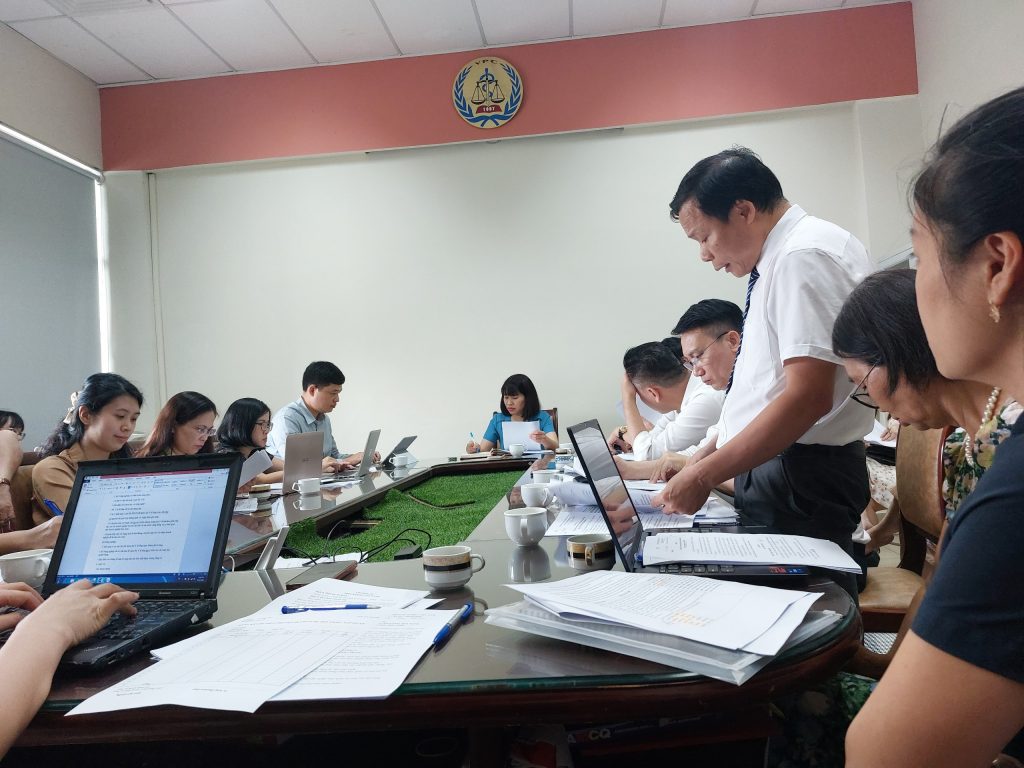 The EuroCham Nutritional Foods Group (NFG) attended a meeting on June 12 organized by the Ministry of Health (MOH) to discuss and finalize the Draft Circular on Nutrition Labeling for Food Products . The purpose of the circular is to establish clear instructions regarding the content, methods of writing nutrition facts, and nutritional values to be displayed on food labels.
The Draft Circular holds considerable significance for the NFG, as the organization has been actively involved in providing inputs and feedback for its past four drafts. Throughout the drafting process, the NFG has consistently raised several key issues, including: 
Requesting the removal of processed milks and nutrition products intended for small babies and children under 36 months from the list of high-risk products associated with sugar and saturated fat. The NFG's reasoning is that there is no scientific evidence supporting the classification of these products as high-risk.

Advocating for a change in the nutrient reference values (NRV) of protein and sugar. Specifically, the NFG proposes revising the NRV of protein from 70g to 50g and adjusting the NRV of sugar from 50g to 90g to align with the recommendations of the Codex Alimentarius Commission and the European Union (EU).
Nguyen Hong Uy, Head of the NFG's Technical Working Group, represented the group at the meeting. Other members of the NFG, including Le Viet Luu of FrieslandCampina Vietnam and Ha Thi Kim Dung of Nestlé Vietnam, were also present and actively contributed to the discussion.
The Nutritional Foods Group (NFG) is a prominent non-profit and non-governmental representative body comprising multinational dairy companies that operate in Vietnam. With a core mission to improve the nutritional well-being of the population, the NFG collaborates closely with the government, non-governmental organizations (NGOs), and civil society partners to make a positive impact on Vietnam's overall nutritional profile. Their collective efforts aim to address key nutritional challenges and foster a healthier society.
As an influential industry association, the NFG strives to promote sustainable practices and drive innovation within the nutritional foods sector. By fostering collaboration and knowledge sharing among its members, the NFG contributes to the development of high-quality nutritional products that meet the diverse needs of consumers in Vietnam.
For those interested in becoming a member of the Nutritional Foods Group or seeking further information about the organization, they can reach out to Nutritional Foods Group Coordinator Vy Bui. Ms. Vy can be contacted via email at Vy.Bui@eurochamvn.org or by phone at (+84) 97 622 21 21. 
By joining the NFG or reaching out for inquiries, individuals and companies can actively engage in initiatives that promote improved nutrition and contribute to the well-being of the Vietnamese population.