December 08, 2023
[CORPORATE PARTNERS] BASF engages young minds in chemistry with two new Virtual Lab experiments in Vietnamese
Experiments foster good hygiene habits among primary students and spark curiosity on how acoustics work
Offering a total of 14 hands-on online experiments to children to learn about chemistry anytime, anywhere since 2018
Ho Chi Minh City, Vietnam – December 6, 2023 – BASF launched two new interactive chemistry experiments in Vietnamese on its popular online platform BASF Virtual Lab (http://thinghiemvui.basf.com). The "How Does Soap Wash Things?" and "How Do You Trap Sound?" experiments are designed as online games to blend education with fun.  With the latest additions, a total of 14 hands-on online experiments aim to ignite passion for chemistry and deepen understanding of science's impact to daily life.
The "How Does Soap Wash Things?" research helps students explore the scientific process of making soap and its role in maintaining hygiene. This fun-filled game also introduces vital hygiene practices among young learners to keep them safe and healthy.
The "How Do You Trap Sound?" experiment takes children on a journey through the world of acoustics. Utilizing everyday materials like rubber bands and used milk cartons, students can build simple musical instruments as well as learn about sound waves and their measurements. This experiment is a combination of science, music and creativity, inspiring children to discover the extraordinary in the ordinary.
"In a world where science is deeply connected with our daily lives, it's essential to nurture a love for chemistry for the next generation," stated Erick Contreras, Managing Director, BASF Vietnam. "Since we launched the BASF Virtual Lab in collaboration with the Ho Chi Minh City Department of Education and Training in 2018, we have localized 14 experiments, contributing to Vietnam's STEM education (Science, Technology, Engineering, Math) and thereby preparing our youth for the future with necessary skills and knowledge."
BASF Virtual Lab, an integral part of BASF's global Kids' Lab initiative, offers a rich variety of interactive experiments. Children can engage in these activities from anywhere, anytime, playing the role of a junior researcher in a virtual laboratory environment. Each experiment is accompanied by clear, kid-friendly explanations from Dr. Bubbles, the animated Kids' Lab mascot, making complex concepts understandable and enjoyable.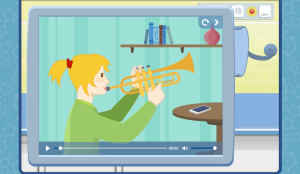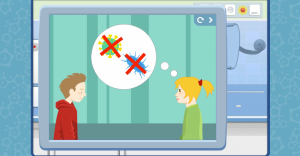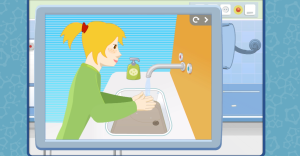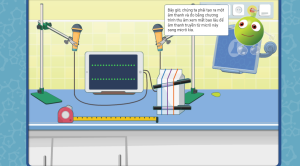 BASF Vietnam continues to prioritize community-focused initiatives, particularly in education development. Initiatives like BASF Kids' Lab, a collaborative effort with the Ho Chi Minh City Department of Education & Training, have already enriched the lives of 5,000 primary scholars since 2011 by making chemistry fun and hands-on. Through partnerships with local NGOs like 'Think Playgrounds' – seven public playgrounds were built in HCMC and Hanoi, turning playtime into a learning experience for approximately 32,000 children. In addition, BASF and its partners have revitalized seven schools through Saigon Children's Charity, supporting Vietnam's educational development since 2015.
About BASF
At BASF, we create chemistry for a sustainable future. We combine economic success with environmental protection and social responsibility. Around 111,481 employees in the BASF Group contribute to the success of our customers in nearly all sectors and almost every country in the world. Our portfolio comprises six segments: Chemicals, Materials, Industrial Solutions, Surface Technologies, Nutrition & Care and Agricultural Solutions. BASF generated sales of €87.3 billion in 2022. BASF shares are traded on the stock exchange in Frankfurt (BAS) and as American Depositary Receipts (BASFY) in the U.S. Further information at www.basf.com.
BASF has been active in Vietnam since the establishment of its representative office in 1994. BASF Vietnam Limited was locally incorporated in 2009. The company maintains two sales offices in Hồ Chí Minh City and Hà Nội, offering solutions for Vietnam's key industries, including agriculture, construction, automotive, footwear, coatings, and electronics. BASF Vietnam's sales was approximately €405 million in 2022. BASF employed 108 people in Vietnam as of the year end. Further information of BASF Vietnam is available at www.basf.com/vn.