September 29, 2023
[CORPORATE SUPPORT] Nestlé ranks first in coffee sustainability
Nestlé ranked first in coffee sustainability in the new 2023 Coffee Brew Index published today in the Coffee Barometer report. This report recognizes that Nestlé has a cohesive and comprehensive coffee sustainability strategy and that its policies, objectives and actions incorporate social, environmental, and economic dimensions of coffee production. It also acknowledges Nestlé's dedicated investments to support its work. 
David Rennie, Nestlé's Head of Coffee Brands, said, "This is recognition for our long-term commitment to coffee sustainability. Through our flagship programs, the Nescafé Plan and the Nespresso AAA Sustainable Quality™ program, we are working every day with coffee farmers to help ensure that the farming and production of coffee is sustainable and socially and economically inclusive. We are committed to continuously progress and bring new approaches to sustainable coffee farming."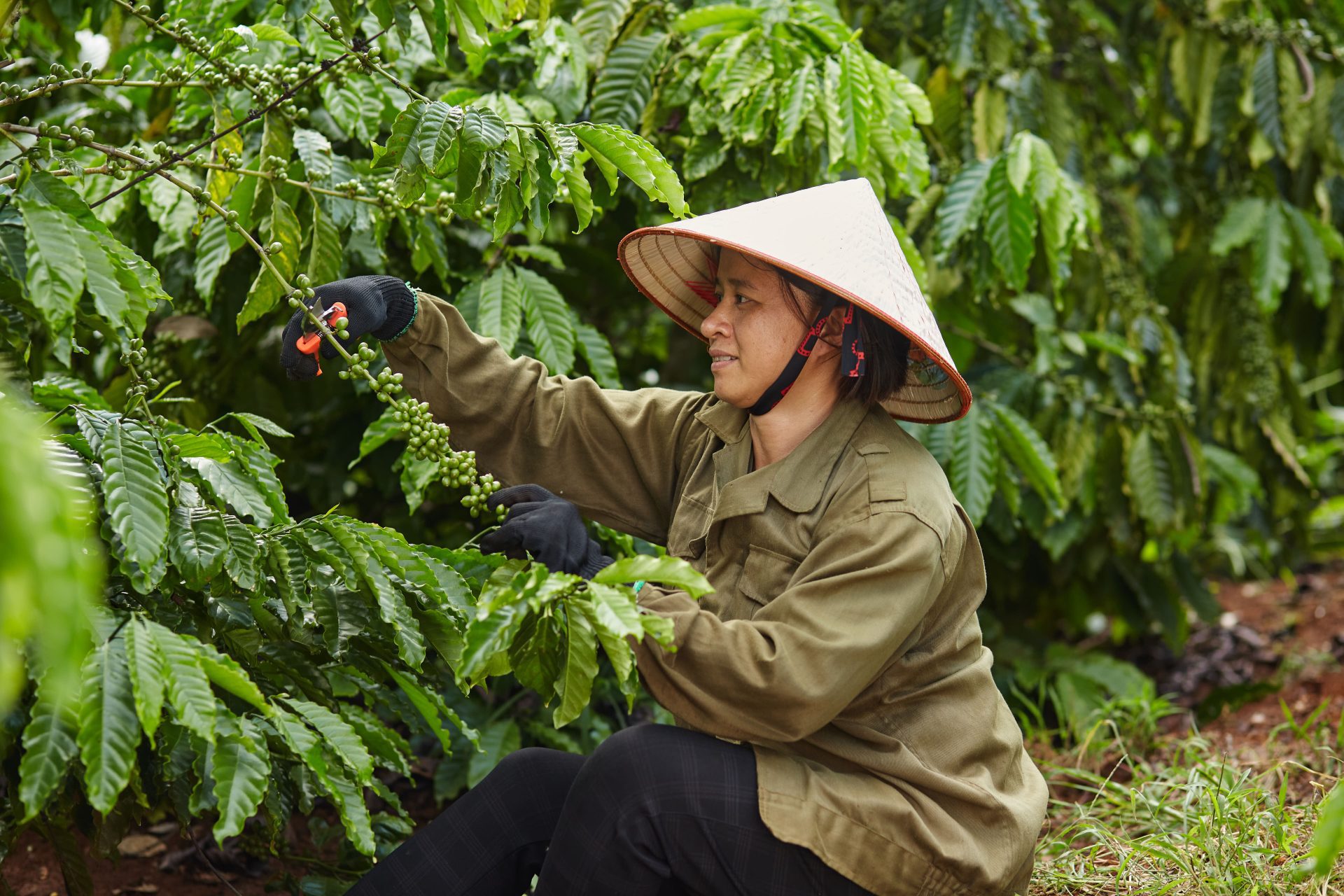 Nestlé is supporting coffee farmers in the highlands of Vietnam in their transition towards regenerative and low-emission agriculture. 
Since the inception of the Nescafé Plan in Vietnam in 2011, Nestlé has supported coffee farmers in making the transition towards regenerative and low-emission agriculture with initiatives to improve soil quality, conserve water, and increase biodiversity. The improved soil quality will contribute to carbon sequestration and climate change resistance. 
Through the Nescafé Plan, Nestlé's agronomists have shared initiatives and techniques that are easy to apply. As a result, they have helped coffee farmers save 40% – 60% of water used for irrigation and reduce fertilizer and pesticide usage by 20%, while still ensuring crop quality and productivity. 
Since 2022, the majority of farmers under the Nescafé Plan have used microbial fertilisers on their plants, and about 86 per cent of coffee gardens have diversified crops, with an average of three different varieties. Thanks to this, farmers' incomes have improved by 30-100 per cent. 
In particular, the plan also supports farmers in applying digital transformation to garden management, as well as sustainable farming practices. With the Digital Farmer Field Book, they can effectively manage inputs such as water and fertiliser, contributing to the reduction of carbon emissions for each kilogram of harvested coffee. 
With the Nescafé Plan operating across the globe, it will contribute to Nestlé's commitment to halve greenhouse gas emissions by 2030 and reach net-zero by 2050. 
By 2025, Nestlé will also purchase all of its coffee from sustainable farming sources. Among them, 20 per cent will be purchased from regenerative farming practices, and this rate will increase to 50 per cent by 2030. 
The 2023 Coffee Brew Index is supported by Solidaridad and Conservation International and is coordinated by Ethos Agriculture. It has been published for the first time in the Coffee Barometer's biennial report and analyzes the sustainability strategy of the world's top 11 roasters.