June 23, 2023
European Business Organisation Worldwide Network meeting in Brussels deepens collaboration between global European business associations and Team Europe
EuroCham Executive Director Delphine Rousselet recently made her way to Brussels, where she participated in a three-day annual meeting of the European Business Organisation Worldwide Network (EBOWWN) from June 19 to 21. The meetup connected the growing EBO network of 51 European business organizations from around the globe.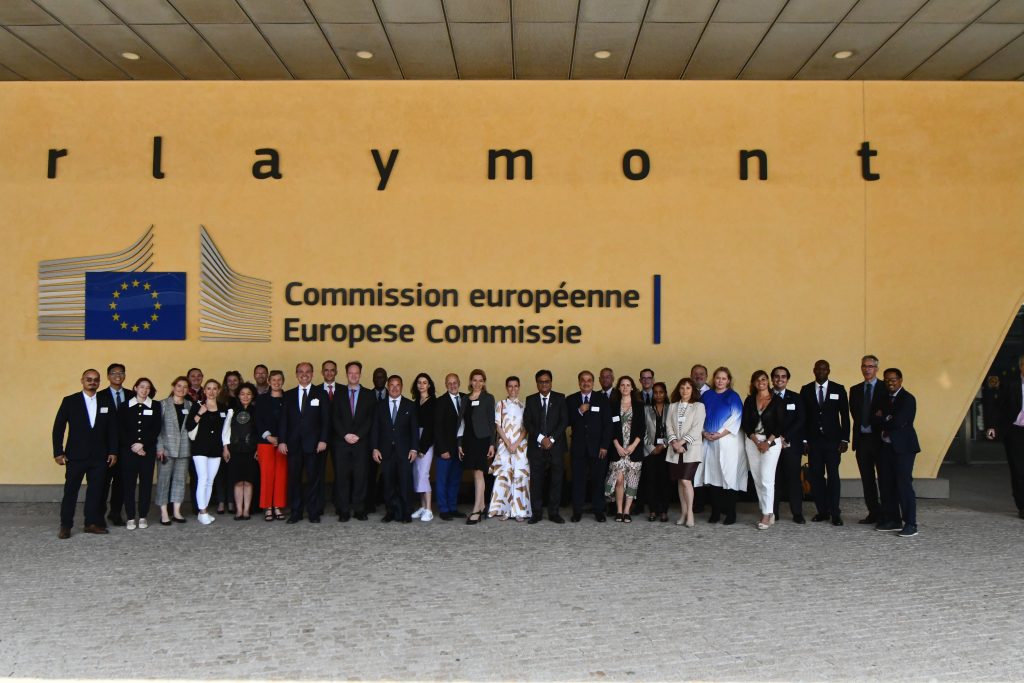 European institutions prioritize collaboration with EBO Network for green transition
The annual meeting yielded several key takeaways that shed light on the increasing visibility and recognition of the EBOWWN by European Union institutions. EU structures are actively seeking meaningful collaboration with the EBO network, reflecting a shared priority of fostering a green transition. This aligns with the EU Commission's focal points, including initiatives like the Just Energy Transition Partnership (JETP), the European Green Deal, the Carbon Border Adjustment Mechanism (CBAM), Team Europe, and the commitment to carbon neutrality.
"It was great to see the strong alignment between the main focus areas of the EU Commission and our own priorities. The shared agenda revolves around building a green and sustainable economy, driving the digital transition, and effectively implementing free trade agreements," said Mrs. Rousselet.
One of the notable outcomes of the EBOWWN annual meeting is the increasing recognition of European business associations within European institutions and the acknowledgment of our presence on the ground as a source of unique expertise. Our understanding of the developments in our respective countries provides us with valuable insights into the activities of EU companies and investors operating in our markets. Our wide-ranging networks further enhance our ability to navigate the complexities of our markets, positioning us as trusted advisors.
EuroCham raises awareness of GEF and GEFE initiatives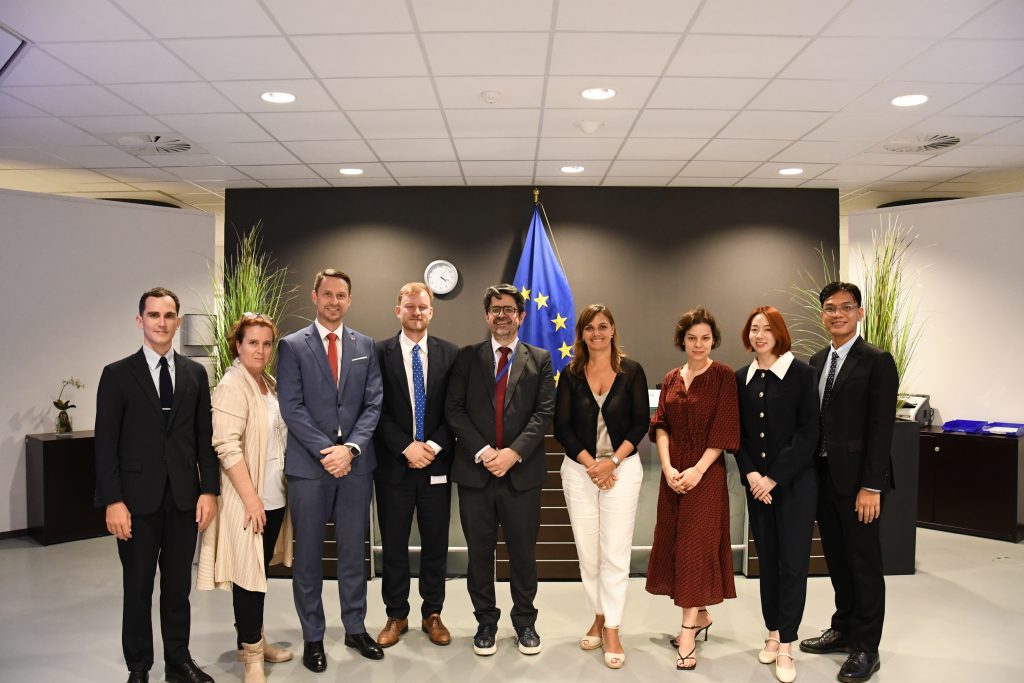 Overall, the Brussels trip served as a valuable opportunity for EuroCham to raise awareness about EuroCham's Green Economy Forum (GEF) and Green Economy Forum and Exhibition (GEFE) initiatives. This was in preparation for our upcoming delegation trip to Brussels in September. The delegation will consist of Chairman Gabor Fluit, Vice-Chairman Jean-Jacques Bouflet, and Executive Director Delphine Rousselet along with prominent EuroCham members who are actively investing in Vietnam's digital transformation, renewable energy, and sustainability.
In addition, Ms. Rousselet held a meeting with Elgantine Cujo, Deputy Head of Cabinet of Commissioner for the Environment, Oceans and Fisheries, Virginijus Sinkevičius. The purpose of this meeting was to resume discussions with Commissioner Sinkevičius's cabinet, following the commissioner's previous participation in the GEFE 2022 event. The engagement sought to further build upon the previous interaction and explore potential avenues for future GEF- and GEFE-related cooperation.
"I had the privilege to showcase our ambitious EuroCham Vietnam roadmap for 2023 and 2024 during the meetings in Brussels. The presentations on GEF 2023 and GEFE 2024 got significant interest and enthusiasm from all the participants It was also good to see that GEFE 2022 was very well known by many in the European Commission," said Ms. Rousselet
ASEAN meeting facilitates productive discussions on regional economic cooperation
During the three-day EBOWWN meeting, held in Brussels, a series of activities took place, including EBO Regional Meetings. Ms. Rousselet actively participated in the gathering focused on the Association of Southeast Asian Nations (ASEAN). The ASEAN meeting facilitated productive discussions among European business associations from Southeast Asia, with a primary focus on regional economic cooperation.
The agenda covered several significant areas, including the current status of free trade agreements between the European Union and ASEAN members, exploring potential cooperation opportunities between the EU and ASEAN in trade, green and digital transitions, as well as health-related sectors. The participants examined opportunities for European businesses within the ASEAN region, aiming to enhance trade relations, identify investment possibilities, and foster stronger ties between European and ASEAN enterprises.
The attendees had the privilege of meeting with key individuals who hold important positions related to EU-ASEAN trade relations. Among them were:
Kevin Keary, Member of Cabinet of Valdis Dombroskis, European Commissioner for Trade
Piet Chalmet, Senior Expert in charge of Trade Relations with Singapore and ASEAN Countries
Valere Moutarlier, Head of Cabinet to Commissioner Thierry Breton, European Commissioner for Internal Market
Best practices and reports from leadership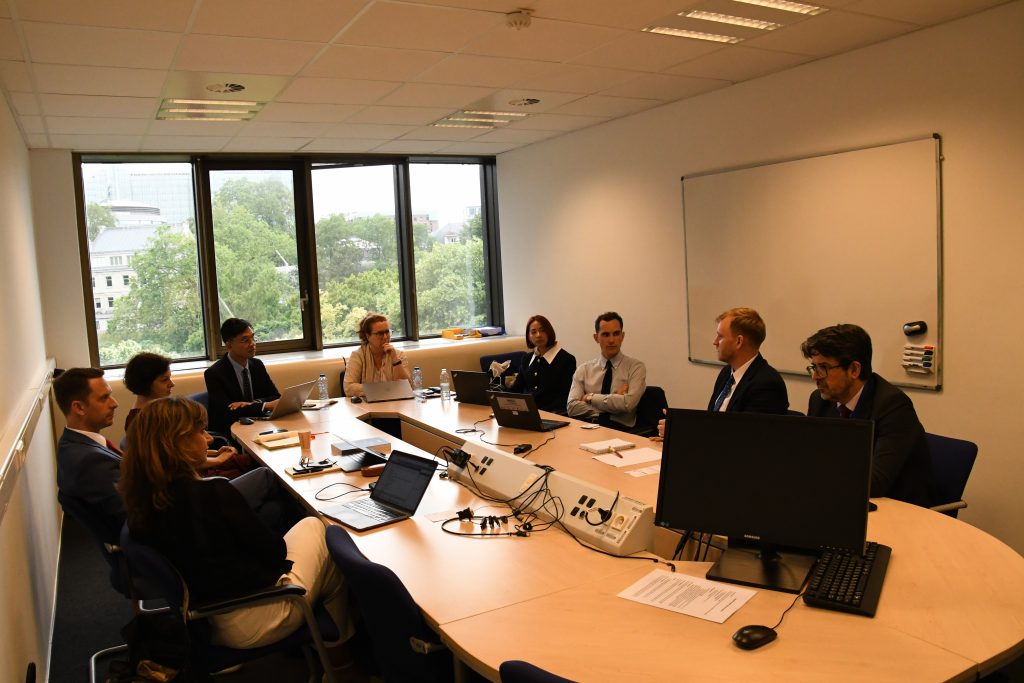 The meeting also featured reports from the EBO leadership. Additionally, best practice workshops were conducted, focusing on topics such as advocacy and stakeholder engagement, boards and governance, among others.
Networking opportunities were also abundant among the organization's members, fostering collaboration and information sharing with the trade, commerce, and foreign policy divisions of the European Commission.
Key representatives from European Commission engage with EBo delegates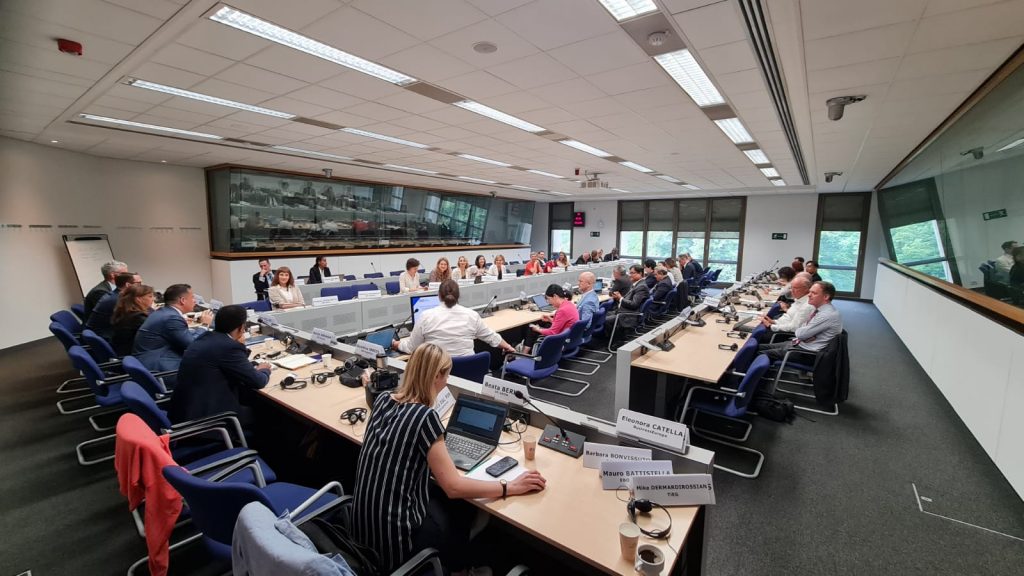 EBO delegates heard from individuals representing EU Commission bodies and related organizations, including:
Michael Hager, Head of Cabinet to European Commission Executive Vice-President Valdis Dombrovskis
Camilo Villarino, Head of Cabinet to Vice-President of the European Commission and High Representative of the Union for Foreign Affairs and Security Policy Josep Borrell Fontelles
Valere Moutarlier, Head of Cabinet to Commissioner Thierry Breton, European Commissioner for Internal Market
Sandra Bartelt, Deputy Head of Cabinet to Commissioner Jutta Urpilainen, European Commissioner for International Partnerships
Marjeta Jager, Deputy Director-General, DG International Partnerships, European Commission

, who is responsible for strategic planning, policy development, management, coordination, external relations, and policy implementation in the area of international partnerships and cooperation
Denis Redonnet, Deputy Director General and Chief Trade Enforcement Officer, DG Trade, European Commission

, who is responsible for developing and implementing the European Commission's trade enforcement strategy, monitoring trade developments, resolving disputes, engaging stakeholders, and ensuring compliance with trade rules and agreements to protect the interests of European Union businesses and foster fair and open international trade.
Barbara Bonvisutto, Head of Unit, International Value Chains, DG GROW

, who is responsible for overseeing and managing matters related to international value chains
Luisa Santos, Director Deputy General, BusinessEurope

, who is responsible for strategic planning, policy development, advocacy, stakeholder engagement, and internal coordination within the organization. They play a crucial role in representing and promoting the interests of European businesses at the EU level and contributing to the formulation of policies that impact the business environment in Europe.
The EBO meeting in Brussels served as a platform for EuroCham to further strengthen its ties with the European business community and EU institutions. It showcased the growing recognition and engagement of the EBO, while also emphasizing the importance of sustainability and the green transition in the European context.