May 07, 2023
EuroCham attends activities as part of Luxembourg's mission to Vietnam, along with Vietnam's Minister of Industry and Trade Nguyen Hong Dien as well as Luxembourg Prime Minister Xavier Bettel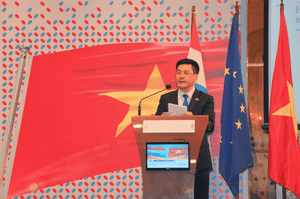 This year, Vietnam and Luxembourg are celebrating an impressive 50 years of diplomatic relations. To commemorate this milestone, the Luxembourg Chamber of Commerce worked with the country's Ministry of State, the Luxembourg Embassy in Bangkok (co-accredited in Vietnam), its Consulate in Ho Chi Minh City, and BeluxCham Vietnam to organize an official mission to Vietnam. It was held from May 3 to 6 and focused on the digital economy, logistics, energy and the environment, and smart construction.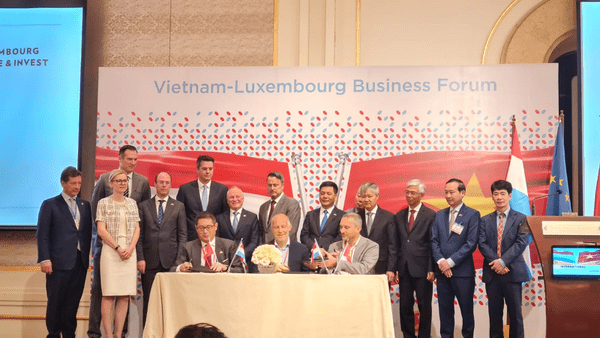 During the visit, the Vietnam-Luxembourg Business Forum took place in Ho Chi Minh City. The forum featured keynote speeches by Vietnam's Minister of Industry and Trade (MOIT) Nguyen Hong Dien and Prime Minister of Luxembourg Xavier Bettel. Several important figures also attended, including Ambassador of Vietnam to Belgium and Luxembourg Nguyen Van Thao, plus representatives from Vietnam's Trade Promotion Agency (Vietrade), the Vietnam Chamber of Commerce and Industry (VCCI), and the MOIT's European-American Market Department. Among the attendees were EuroCham's Chairman Gabor Fluit, Vice-Chairman Jean-Jacques Bouflet, Executive Director Delphine Rousselet, and Advocacy Manager Vinh Dang.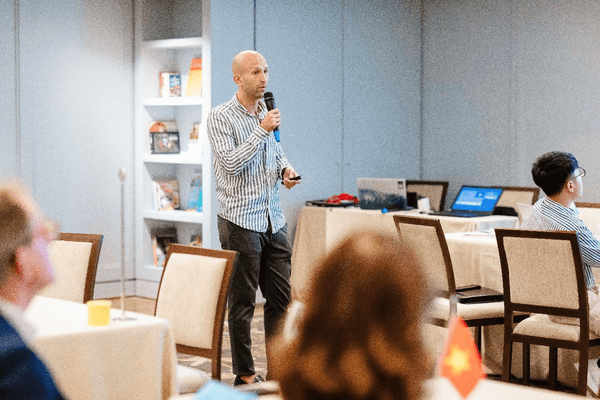 Additionally, the delegation hosted a B2B session featuring a presentation by Benoit Tardy, IP Business Advisor of the South-East Asia IP SME Helpdesk, which is currently being implemented by EuroCham. The presentation, entitled "How to protect your Intellectual Property Rights when entering the Vietnamese market?", was well-received and provided attendees with valuable insights. During this session, Mr. Tardy also fielded pertinent questions related to intellectual property rights.
In December 2022, Vietnam's Prime Minister Pham Minh Chinh visited Luxembourg, and this visit showcased a mutual desire from both countries to bolster their economic ties. Specifically, they focused on areas like logistics, green finance, academia, and research. The trade mission to Vietnam was a continuation of this momentum, and its goal was to continue improving the economic relationship between Vietnam and Luxembourg.