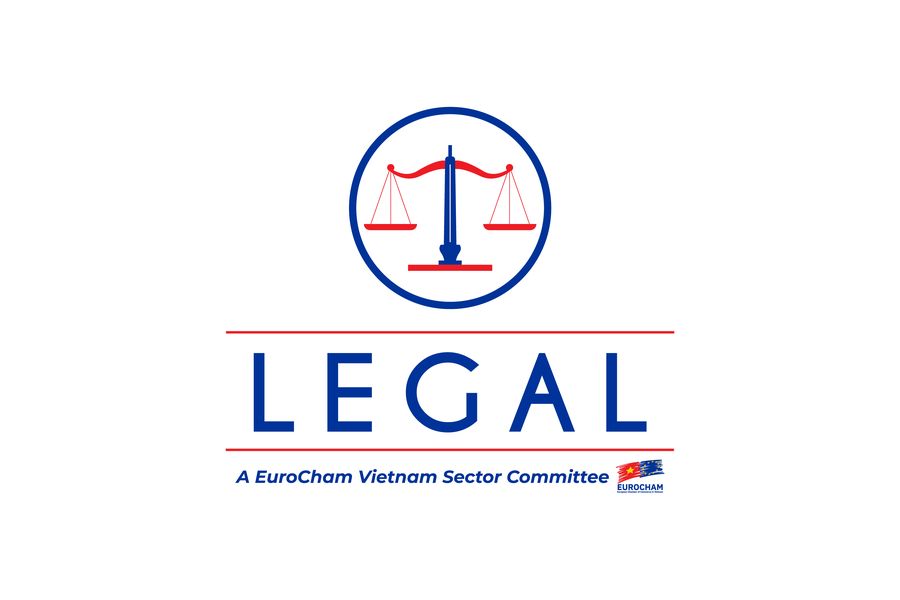 About our Legal Sector Committee
The Legal Sector Committee's (LSC) mission is to level the legal playing field for European businesses in Vietnam. Our activities aim to generate revenue for the European Chamber of Commerce (EuroCham).
Among the primary focuses of the LSC are:
Service sector market access commitments in the EU-Vietnam Free Trade Agreement;
Market access commitments for the service sector in the WTO;
Other investments-related issues critical to European businesses.
The LSC works with the government of Vietnam and its agencies, as well as Vietnamese and European companies. To fulfill this, we work in a way that takes into account the interdependence of our members. In accordance with the Sector Committee Rules and Statutes, the LSC shall behave in a professional, lawful and respectful manner.

The Legal Sector Committee will:
Facilitate networking and information exchange about the EU-Vietnam Free Trade Agreement by holding business lunches, dinners, and breakfasts;
Provide EuroCham members with seminars, workshops, conferences, and training sessions;
Provide Vietnamese lawyers with training on EU-Vietnam Free Trade Agreement and other regulations;
Prepare position papers with recommendations for the government;
Assist the government in optimizing the foreign direct investment legal framework;
Contribute to EuroCham publications, including its Whitebook;
Invite and encourage European companies and industries to contact the LSC regarding legal issues in Vietnam;
Advocate for positive resolutions for our members with the Vietnamese Government and line authorities;
Cooperate closely with the EU Delegation to Vietnam.
KENT WONG
CHAIRMAN
VCI LEGAL
leif schneider
vice-Chair
dfdl vietnam
Legal Sector Committee Members
External activities section
31 May. EuroCham and its Legal Sector Committee organized the event "The Impact of the New Vietnamese Land Law" with the focus on emerging trends and challenges in the real estate industry and the Draft Vietnamese Land Law.
Internal activities 
18 April. Legal SC organized its first meeting in 2023 to set out directions for the SC activities in 2023.
Join the Legal Sector Committee
For inquiries, kindly contact:
Sector Committee Coordinator Ms. Tien Nguyen
Email: tien.nguyen@eurochamvn.org
Office: (84-28) 3827 2715 – Ext 117
Mobile: (+84) 96 999 7726