May 31, 2023
EuroCham and MOIT hold meeting and bid farewell to Vice Minister Tran Quoc Khanh
Representatives from EuroCham and Vietnam's Ministry of Industry and Trade (MOIT) gathered in Hanoi on May 30. They came together to discuss matters of mutual interest and bid farewell to Vice Minister Tran Quoc Khanh, who played a crucial role in the EU-Vietnam Free Trade Agreement's (EVFTA) negotiations.
The EuroCham delegation present included:
Vice-Chairman Jean-Jacques Bouflet
Vice-Chairman Minh Nguyen
Board Member Soren Roed Pedersen
Head of Office Hanoi and External Relations Manager Van Nguyen
The MOIT representatives present were:
Vice Minister of MOIT Tran Quoc Khanh
Director General of MOIT's EU-US Market Department Ta Hoang Linh
Deputy Director General of MOIT's Multilateral Trade Policy Department  Ngo Trung Khanh
Throughout the meetings, the following was discussed: 
Thanking Vice Minister Khanh for his crucial role in strengthening EU-Vietnam trade partnership.
Affirming EuroCham's dedication to bridging the gap between the European business community and the MOIT, enabling Vietnamese companies to stay up-to-date with EU standards.
Providing a brief update on the EU-funded and EuroCham-implemented Arise+ project, which supports the Vietnamese government in maximizing benefits from trade agreements, with a focus on EVFTA implementation.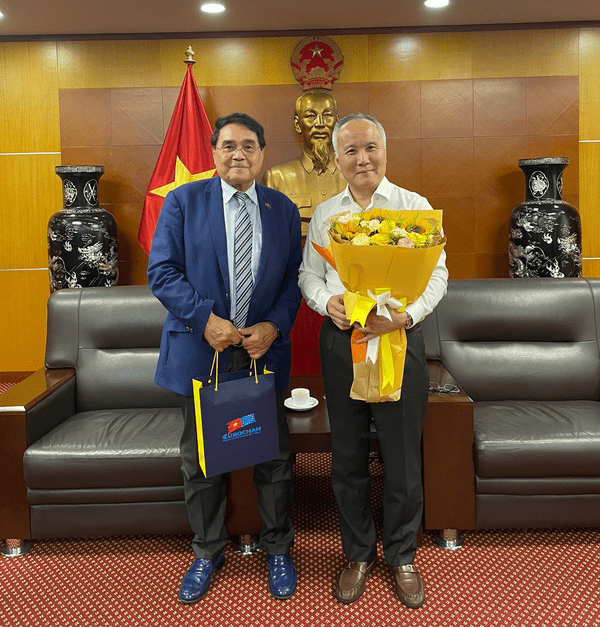 EuroCham wishes all the best to Vice Minister Tran Quoc Khanh as he embarks on the next chapter of his story. His contributions and legacy in strengthening EU-Vietnam economic relations will be remembered and cherished. The EVFTA has had a profound impact on EU-Vietnam trade ties, and his contributions have been instrumental in its success.