September 22, 2023
EuroCham Vietnam joined a launch of the "Circular Economy & Pioneering Models" book
On 21 September, EuroCham Vietnam participated in the launch of the "Circular Economy & Pioneering Models" book. The launch, organized by the Vietnam Association of Foreign Invested Enterprises (VAFIE) in collaboration with the Ministry of Planning and Investment (MPI), aimed to shed light on the imperative transition toward a circular economy and environmental sustainability and economic innovation.
This bilingual book, published by The Investor Magazine, brings together insights from a diverse array of authors, including scientists, managers, experts, and esteemed journalists. With content available in both English and Vietnamese, the book serves as a comprehensive resource for understanding the current state of circular economy development in Vietnam, proposing solutions, and sharing invaluable information and experiences.
At the book launch event, prominent authors and experts from various fields, including Dr. Nguyen Anh Tuan, the Editor-in-chief of The Investor, and Mr. David Riddle, CEO of Tan Hiep Phat Group, delivered compelling speeches. They underscored the undeniable global and local relevance of circular economy principles and the critical role they play in achieving net-zero emissions by 2050—a key national objective.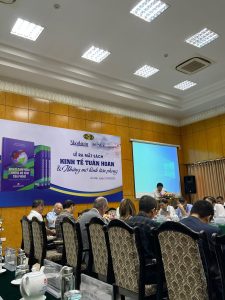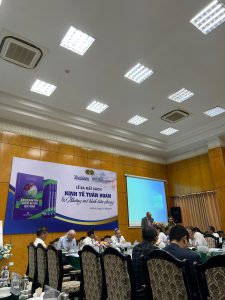 Key figures attending the event included Dr. Phan Duc Hieu, Permanent member of the National Assembly's Economic Committee, Prof. Nguyen Mai, Chairman of VAFIE, and representatives from various esteemed organizations.
The launch of "Circular Economy & Pioneering Models" stands as a testament to the collective effort required to drive positive change in business practices and society at large. EuroCham Vietnam remains dedicated to actively contributing to this transformative journey towards a circular economy.