February 09, 2023
EuroCham Will Unveil Our 2022/2023 Whitebook and GEFE 2022 Report on Feb. 16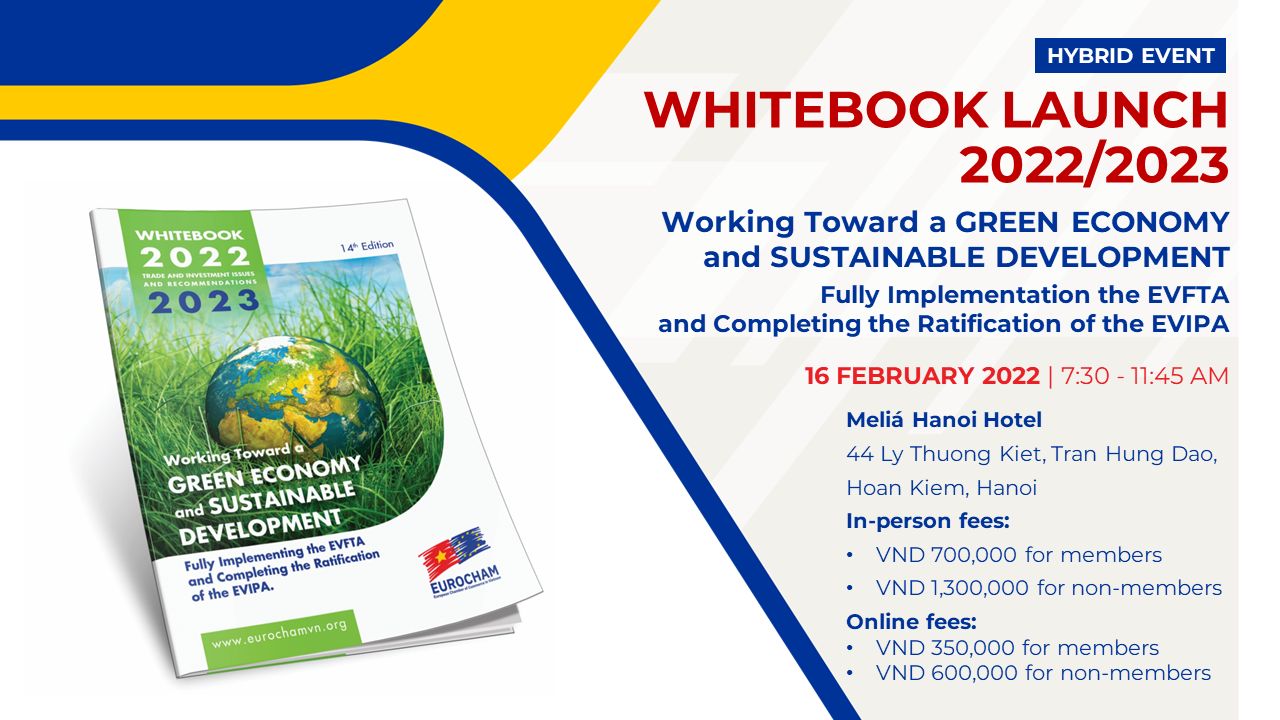 EuroCham is gearing up to launch our 2022/2023 Whitebook and unveil our GEFE 2022 report at our annual Whitebook Launch event on Feb. 16 in Hanoi.

As the premier advocacy event of the year, the Whitebook Launch offers a unique opportunity for for stakeholders to engage in dialogue with high-level Vietnamese authorities, to gain insights into sector-specific policy obstacles and to put forward policy recommendations to the Vietnamese government.

Register for the event here.

This year, we're taking it to the next level by also launching the report from our Green Economy Forum & Exhibition (GEFE) 2022. Discover the latest advancements in Vietnam's green transition and learn about Team Europe's impact on the country's journey towards a more sustainable future. Use this resource to gain valuable insights into the outcomes of GEFE 2022 and get a deeper understanding of the country's efforts towards sustainability.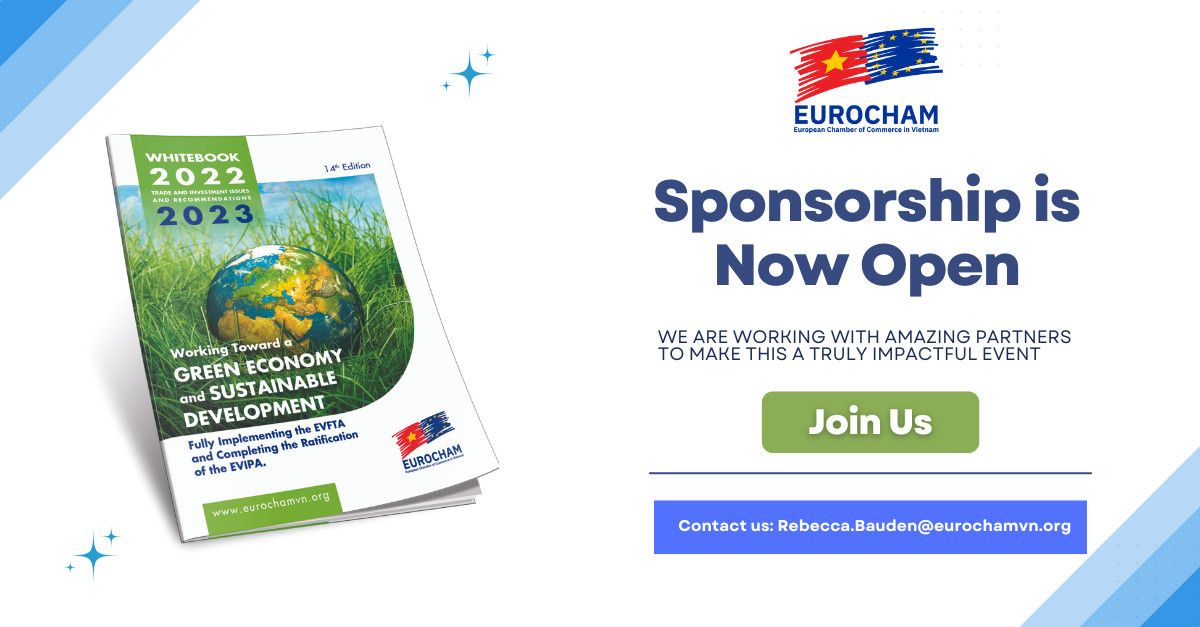 EuroCham would also love to have you as a sponsor for this event! You can put your company in the spotlight and generate new leads, while supporting an invaluable initiative by the European business community at the same time.

Find out how you can support our annual premier advocacy event by clicking here!