June 09, 2023
[Event recap] Healthy & Resilient Buildings was organized by the EuroCham Green Growth Sector Committee and the Vietnam Green Building Council
On June 9, the EuroCham Green Growth Sector Committee and the Vietnam Green Building Council (VGBC) joined forces to present the annual 'Healthy & Resilient Buildings' event in Ho Chi Minh City.
The event was honored to have the participation and remarks of Mr. Nguyen Cong Thinh, Deputy Director of the Ministry of Construction's Department of Science, along with a number of other speakers from local as well as international backgrounds. 
This event, presented by the two organizations, featured leading experts in the field of architecture, construction and green building. It aimed to equip professionals with the knowledge and tools to create and maintain healthy living environments that are resilient to disasters, such as flooding and earthquakes. It also focused on how green building technologies can be used to reduce energy consumption and create healthier and more sustainable buildings.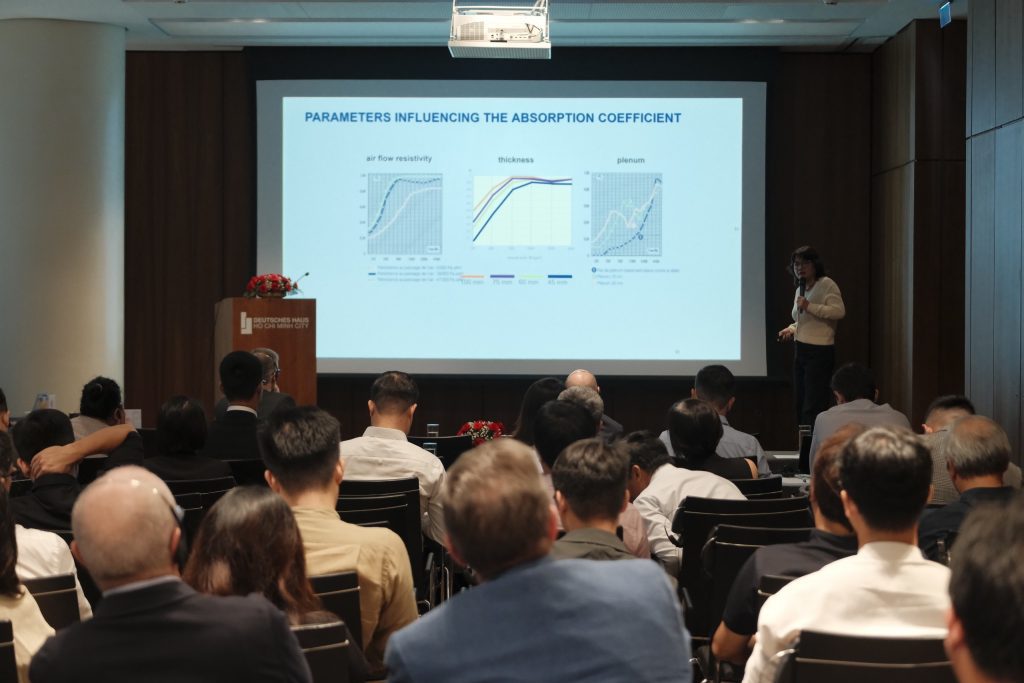 The participants actively shared their expertise and views on sustainable and resilient buildings for the future of Vietnam. Additionally, they discussed how friendly materials can reduce energy consumption effectively, as well as building designs that can help protect human health and adapt to disasters and climate change.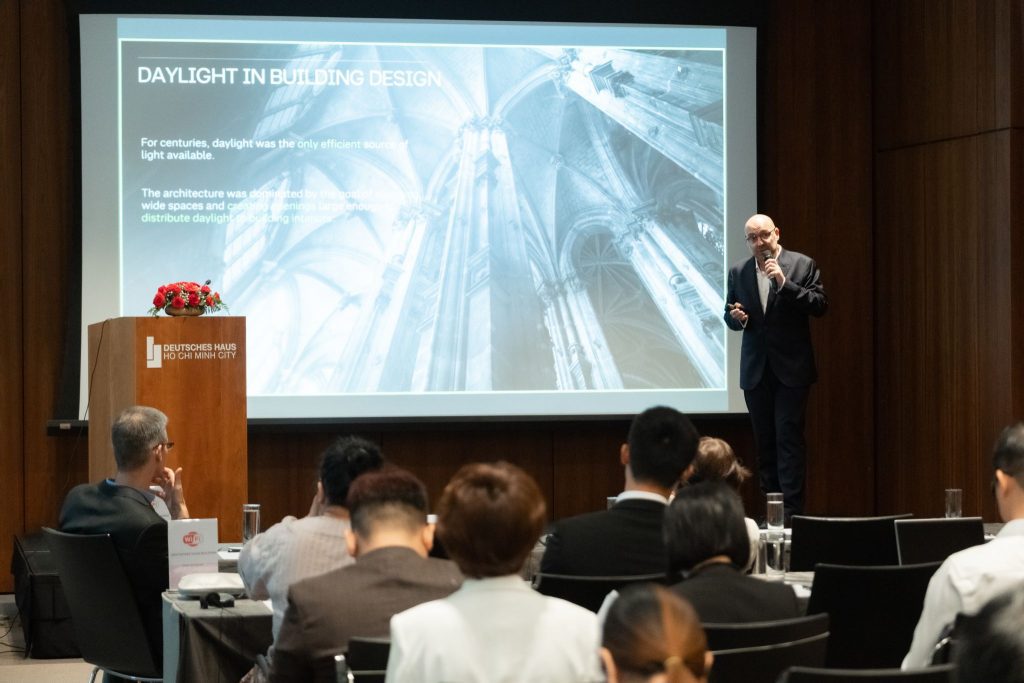 This event would not have been possible without the generosity of Mr. Horst Geicke, Chairman and CEO of Deutsches Haus Ho Chi Minh City, and Mr. Elmr Dutt, Chief Operating Officer and General Director.