June 14, 2023
[Event recap] Unlocking The Power of Artificial Intelligence: Enhancing Productivity & Business Efficiency
Wednesday, 14th June 2023, EuroCham organized an event "Unlocking The Power Of Artificial Intelligence For Enhanced Productivity & Business Efficiency" at Pan Pacific Hanoi.
The event was under the moderation of Dr. Nguyen Huu Cuong, Host of Vietnam Innovators. To welcome all the speakers and participants, Dr. Cuong gave sincere thanks to all and introduced the honored speakers as follows:
– Bruno Sivanandan, Co-chair of the EuroCham Digital Sector Committee
– Nguyen Tuan Anh, Founder & CEO of Alpha Asimov
– Truong Anh Quan, Co-founder & CEO of DSSI, JSC.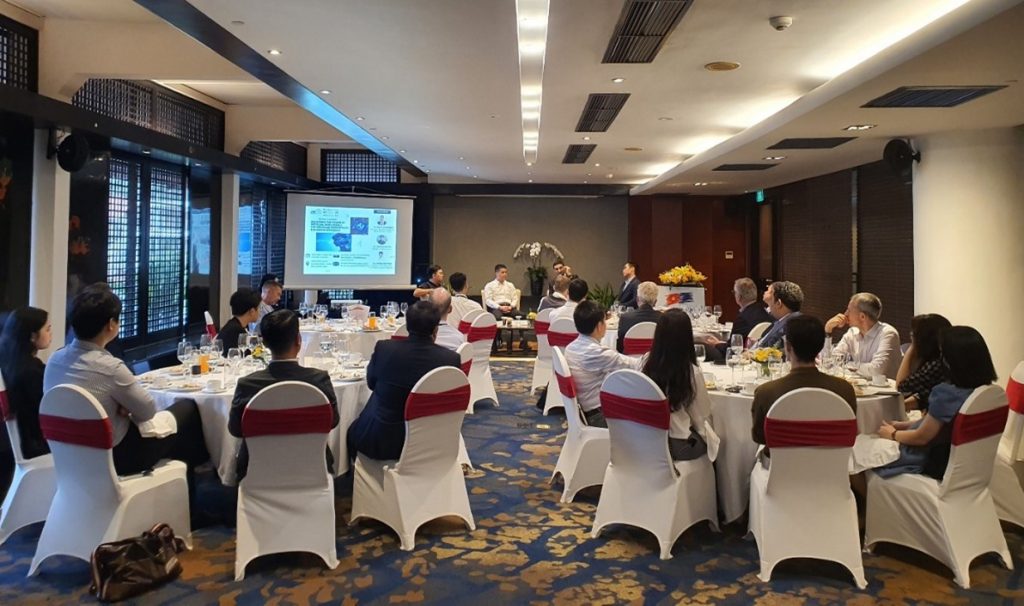 Joining the luncheon, there were nearly 30 participants, including members and non-members.
Mr. Bruno Sivanandan is the first speaker; first, he shared the principle of how AI works with an easy-to-understand explanation. With a long list of intellectual tasks that can be enhanced by AI, Bruno believes in the future, companies will host their own AI models trained on their data to solve the current issues and increase productivity. He also mentioned the European Union AI Act as the earliest regional regulation response to AI.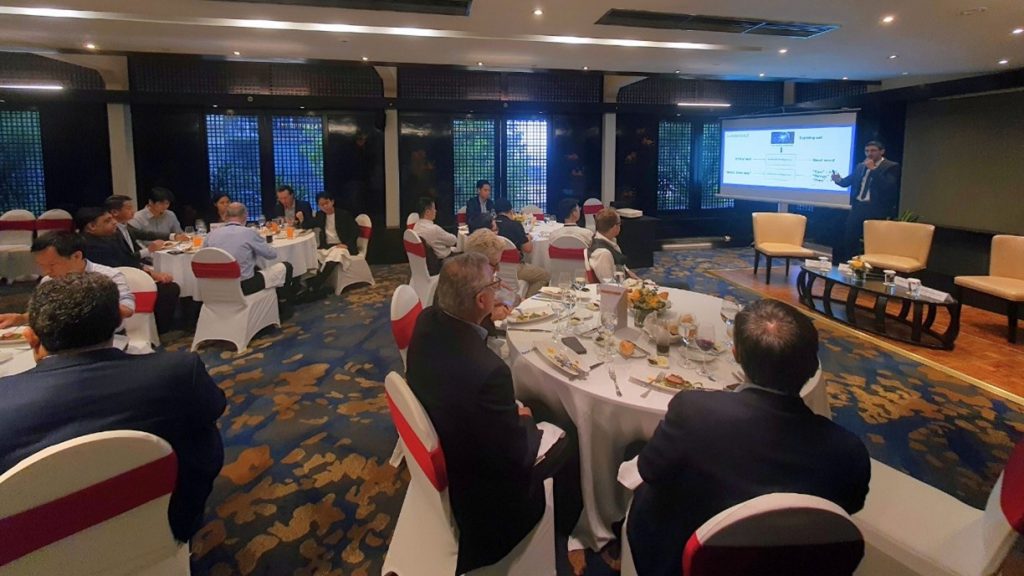 Following Mr. Sivanandan's talk, Mr. Nguyen Tuan Anh from Alpha Asimov captivated the audience with intriguing questions and presented a game centered around AI ethics. Through this interactive session, he explored the ethical considerations applicable to individuals, businesses, major tech companies, and governments. He emphasized the need to ensure the absence of conflicts between AI and human safety and interests in a future where AI becomes indispensable. To achieve this, he shared three fundamental robotics rules that humans can adapt.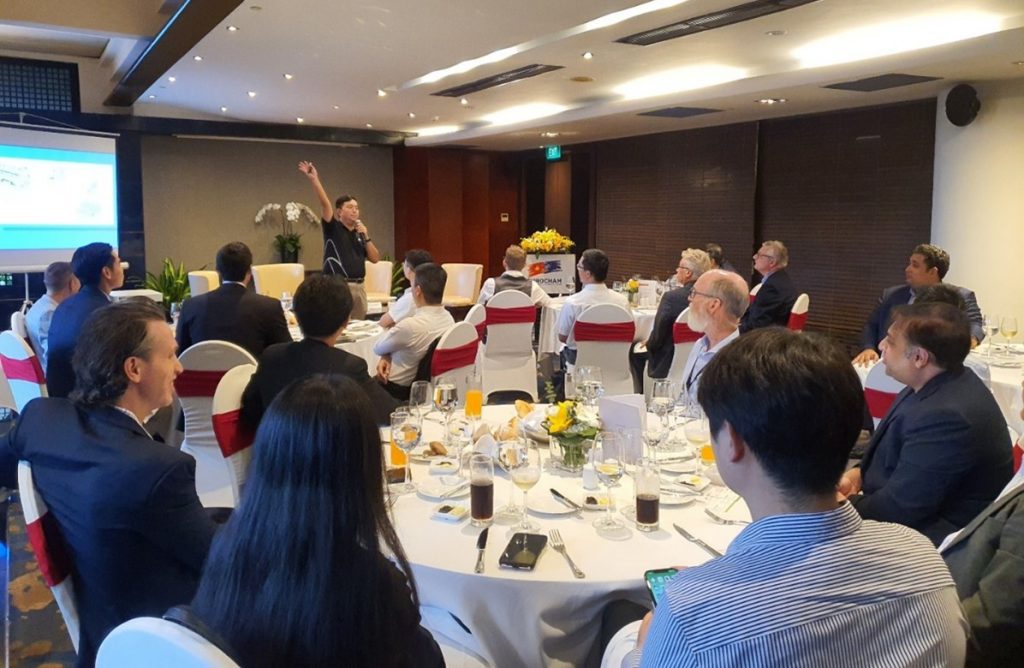 Next, Mr. Truong Anh Quan presented case studies showcasing the effective application of AI in manufacturing, highlighting the benefits it brings to manufacturers. He also expressed his desire for Vietnam to nurture more AI talents and expertise, which would propel the country forward and reduce the cost of implementing AI in manufacturing.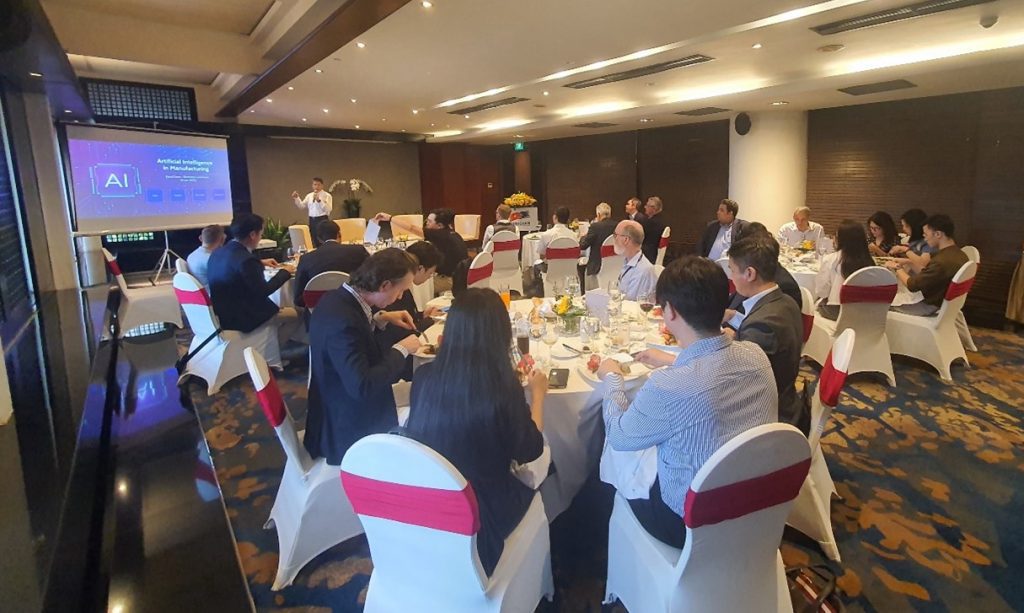 Subsequently, a lively panel discussion ensued, featuring an engaged moderator and panelists who fielded numerous questions from the enthusiastic participants. The attendees demonstrated a keen interest in interacting with ChatGPT and exploring the future landscape of AI to ensure their preparedness for upcoming advancements.
Dr. Cuong concluded the event with closing remarks, expressing heartfelt gratitude to all the speakers and participants for their valuable contributions.