November 10, 2023
[Recap Event] Future of work explored at EuroCham-JLL Vietnam business luncheon
On 7 November, EuroCham and JLL Vietnam co-hosted a business luncheon titled "REal Talk – The Future of Work". The event featured a panel of six experts: 
Mr. Paul Fisher, Country Head of JLL Vietnam; 

Ms. Stephanie Dinh, Senior Manager of Workplace Strategy at JLL Vietnam; 

Mr. Soames Hines, CEO of Ogilvy; 

Ms. Thanh Luong, Country Head of The Executive Centre

Mr. Leslie John Mouat, CEO of Marsh; and 

Mr. Phillip Lee Wright, COO of HSBC Bank Vietnam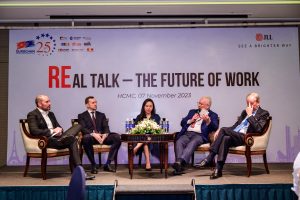 The luncheon began with opening remarks by Mr. Fisher, followed by a presentation from Ms. Dinh who outlined the evolution of office models and the real estate implications. Her presentation also addressed the characteristics of an optimal workplace, backed by data from various reputable sources.
In the panel discussion, Mr. Fisher, Mr. Wright, Mr. Hines, Mr. Mouat, and Ms. Luong offered insights based on their extensive experience. They discussed strategies for developing a supportive workplace and addressed management approaches suitable for a multi-generational workforce.
The event concluded with a question and answer session for the attendees, followed by closing remarks from Mr. Fisher, signaling the end of the successful gathering.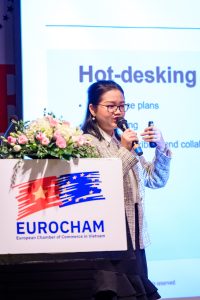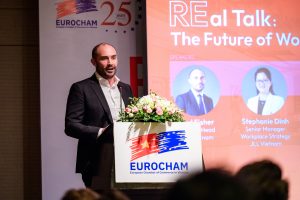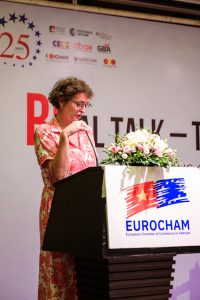 –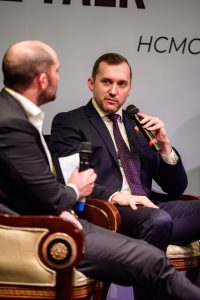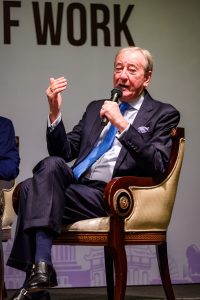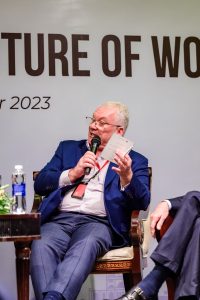 –