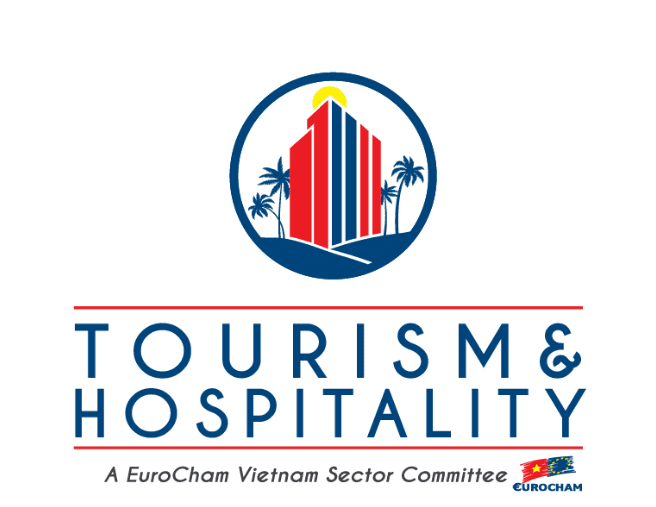 About our Tourism & Hospitality Sector Committee
The Tourism and Hospitality Sector Committee represents the voice of the international tourism and hospitality industry in Vietnam. Our members range from hotels to tourism management companies to airlines and industry experts. We also give tourism and hospitality updates within EuroCham. 

To address the concerns of our members, advocate on their behalf, and provide recommendations to policymakers, we engage with key stakeholders such as:
The Ministry of Culture, Sports and Tourism
The Ministry of Foreign Affairs
The Ministry of Public Security
Vietnam National Administration of Tourism
The Ministry of Natural Resources and Environment
Vietnam Business Forum (VBF)
The Vietnam Tourism Advisory Board
The EU Delegation to Vietnam
Diplomatic Corps and trade missions of EU Member States
Mario mendis
Chairman
sofitel saigon plaza
Erkan Tuncaakar
Treasurer
GoVacation
vu thi thanh huong
Vice-Chairwoman
qatar airways group
Tourism & Hospitality Sector Committee Members
Govacation
Honorary Member – José Sánchez-Barroso
MAKEYOURASIA.COM
The Anam
Qatar Airways Group

RMIT University Vietnam
Savills Hotels Asia Pacific
Sofitel Saigon Plaza
The Grand Ho Tram Project
External activities
April 20: Held a meeting with representatives from the HCMC Department of Tourism. Both parties have established a close working relationship over the past few years, culminating in the signing of a Memorandum of Understanding in March 2022. The MOU aims to enhance collaboration in consultancy, event coordination, and training to promote tourism in Ho Chi Minh City.

May 27: Chairman Mario Mendis was interviewed by the National Assembly Broadcast regarding the extension of e-visa validity from 30 days to 90 days and its implications for the tourism sector. 


June 1 & 2: Martin Koerner, a THSC member and former Chairman, participated in the Tay Ninh Business Connect Forum to deliver a presentation on sustainability in tourism.


June 12: Chairman Mario Mendis appeared on VTV4 and discussed strategies to enhance Vietnam's appeal as a tourist destination. Read more.

June 30 & July 2: Tourism and Hospitality Sector Committee Chairman Mario Mendis discusses visa reforms and Vietnam's tourism growth on VTV4 and National Assembly TV. Read more.



Internal activities
February 21: The election for new Board members took place. Mario Mendis, General Manager of the Sofitel Saigon Plaza, was appointed as Chairman, and Vu Thi Thanh Huong, Chief representative in Vietnam and Cambodia for Qatar Airways Group, assumed the position of Vice Chairwoman.
Monthly SC meetings are held to provide updates and plan the agenda.
Advocacy outcomes
As a result of extensive advocacy efforts, a bill proposing an extension of e-visa validity to 90 days and visa-free stays to 45 days was submitted to the National Assembly for consideration on May 27.
Destination marketing
Visa exemptions and 'Visa-on-Arrival'
Education and training
Responsible tourism policies
Licensing of tourist-related services
Join the Tourism & Hospitality Sector Committee
Membership applications must be completed, signed and sent to anh.pham@eurochamvn.org. 
2023 membership fee:  9,254,700 VND

For inquiries, kindly contact:
Sector Coordinator Ms. Pham Ngoc Anh
Email: anh.pham@eurochamvn.org
Office: +(84-28) 3827 2715 – Ext 117
Mobile: (+84) 911 221 997