May 15, 2023
EuroCham joins Hoan My Medical Group at Prima's grand unveiling
Hoan My Medical Group recently unveiled Prima, a healthcare navigator that provides personalized well-being solutions. The launch event, held in Ho Chi Minh City on May 15, saw the presence of esteemed guests including Gabor Fluit, Chairman of EuroCham, and Erwin Debaere, Secretary-General of EuroCham and Group Chief Financial Officer of Hoan My Medical Corporation.
During the event, Dr. Dilshaad Ali Bin Abas Ali, group CEO of Hoan My Medical Group, emphasized the significance of holistic health in line with the World Health Organization's definition. He stated, "Health, as defined by the WHO, encompasses complete physical, mental, and social well-being, extending beyond the mere absence of disease or infirmity. Our new brand, Prima, aims to deliver the highest level of comprehensive care to patients, promoting awareness and cultivating a culture of premium healthcare in Vietnam."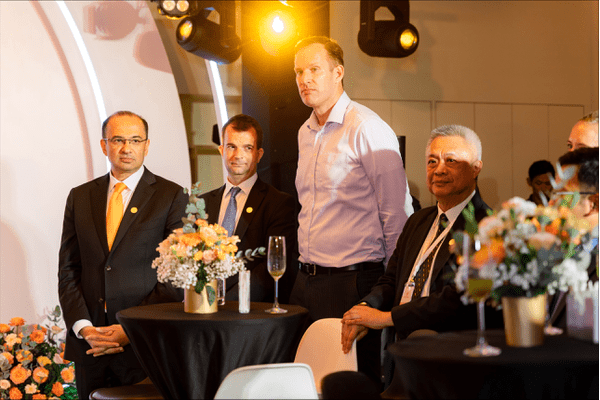 EuroCham wholeheartedly congratulates Hoan My Medical Group, and our Secretary-General Erwin Debaere for the successful launch of Prima!