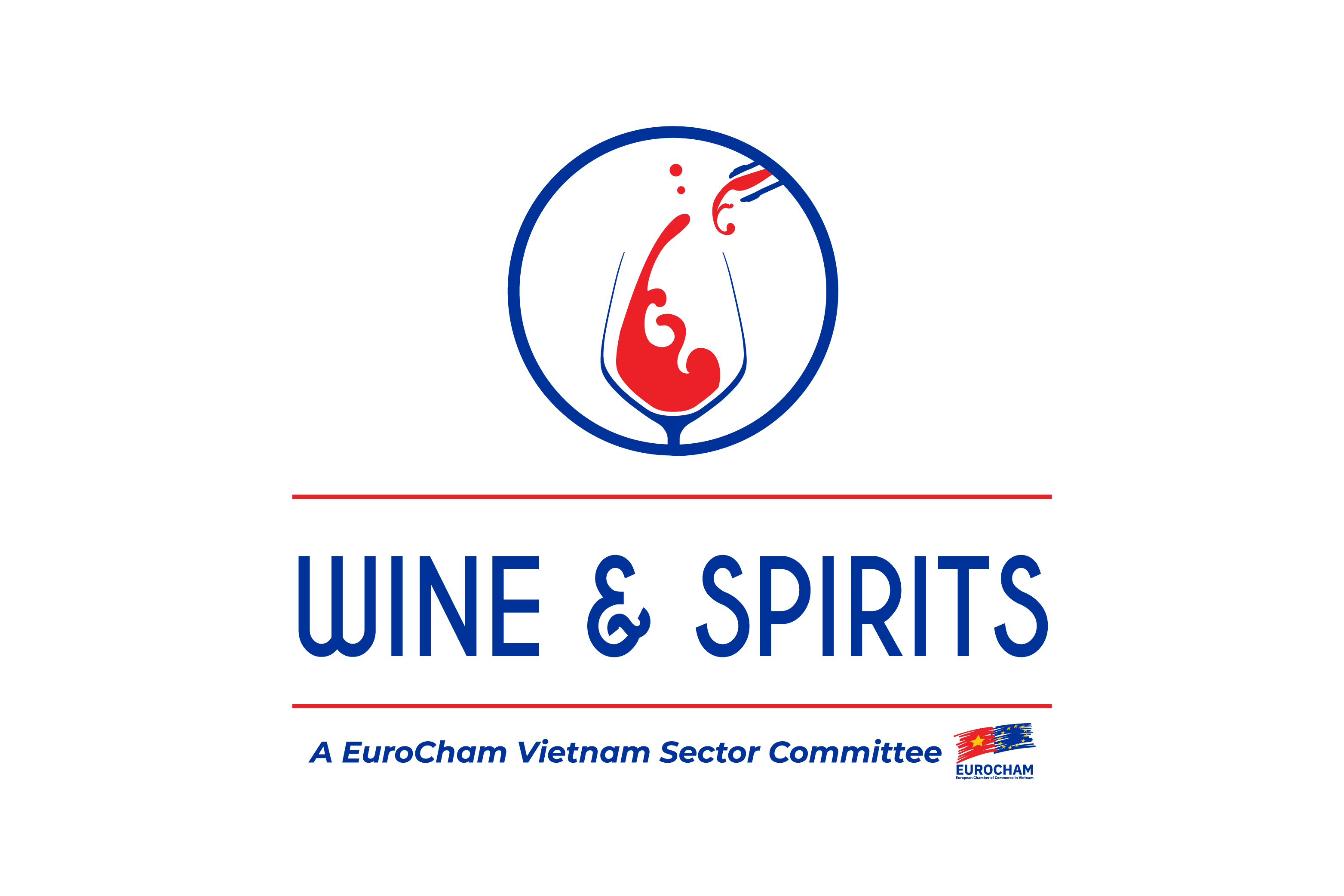 About our Wine & Spirits Sector Committee
The Wine & Spirits Sector Committee represents the biggest international companies in the wines and spirits sector in Vietnam. As a group, we work to promote market access, tax policies, marketing, intellectual property, food safety and social policies related to alcohol. Our mission is to promote self-regulation and good citizenship. The committee also assists, discusses, and negotiates with the authorities regarding taxation, importation and distribution, marketing, and so on.
The W&S SC was formed for the following purposes:
Improve European & Vietnamese decision-makers' understanding of the EU wines & spirits industry;
Secure appropriate legislative conditions for production, marketing, distribution and sale of EU wines and spirits in Vietnam;
Make sure wines & spirits are not treated differently from other local alcoholic beverages;
Access Vietnam's markets freely and fairly;
Encourage the industry to implement high marketing standards;
Encourage responsible drinking throughout Vietnam;
Identify and share good practices with those involved in harm-reduction prevention programs across Vietnam;
Develop Corporate Social Responsibility (CSR) projects in Vietnam;
Maintain compliance with Vietnamese competition laws and regulations.
Members and the company they represent must not limit competition. W&S SC's members and activities, regardless of market share, are prohibited from:
Collaborating with competitors to restrict trade;
Cartel conduct;
Price fixing;
Market sharing: agreeing to allocate customers, suppliers or territories;
Restricting output: agreeing to restrict, prevent or limit output in a production or supply chain; 
Bid rigging: agreeing which parties will respond to a tender and/or the price they will bid.
Ludovic Ledru
Co-Chairman
Pernod Ricard
Sebastien Vilmot
Co-Chairman
Moët Hennessy Southeast Asia Emerging Markets
External activities
Special Consumption Tax (revised): EuroCham, in a joint letter dated March, advocated for the postponement of the implementation of the revised Special Consumption Tax (SCT) and proposed the adoption of a hybrid SCT methodology for the Wine and Spirits (W&S) industry.
EPR – Recycling cost norms (Fs): On May 16, the Waste and Sustainability Subcommittee (WSSC) collaborated with the Mobility Subcommittee, National Foreign Group (NFG), Food, Agriculture and Beverage Subcommittee (FAABS), and Green Growth Subcommittee (GGSC) to send a joint letter. The letter addressed the Draft Decision concerning the establishment of reasonable and valid recycling cost norms (Fs) for the unit volume of products, packaging, and administrative expenses. These norms aim to support the management, supervision, and implementation of waste collection and treatment responsibilities for manufacturers and importers.
Law on Advertising:
May 9:

Attended the Conference organized by the Ministry of Culture, Sports, and Tourism (MoCST) Agency of Foundation Culture. The conference aimed to gather feedback on the dossier for the development of the Law amending and supplementing certain articles of the Law on Advertising.
End of May:

Provided comments and recommendations to the Ministry of Culture, Sports, and Tourism (MoCST) on the proposed amendment and supplementation of the Law on Advertising.
Internal activities
Held internal meetings on May 4 and on June 5 to discuss revised strategies regarding the Special Consumption Tax (SCT).
Join the Wine & Spirits Sector Committee
Any EuroCham member applying for membership must complete and sign our application form. For WSSC information and participation requirements, kindly contact WSSC Coordinator Ms. Phuong Hoang at phuong.hoang@eurochamvn.org. 
For inquiries, kindly contact:
Sector Committee Coordinator Ms Phuong Hoang
Email: phuong.hoang@eurochamvn.org,
Office phone: (84-28) 3827 2715 – Ext 117
Mobile: (+84) 965 162 415