November 10, 2023
Vietnam-EU Economic Forum: charting a sustainable future through green initiatives and trade partnerships
On 9 November, the Vietnam-EU Economic and Trade Forum was held at Pullman Hanoi Hotel. The event was organized by Vietnam National University
High-level attendees from the Vietnamese side included Thao Hien, Deputy Head of the Ministry of Industry and Trade's (MOIT) EU-US Markets Department, Assoc. Prof. Pham Bao Son, Vice President of the Vietnam National University, Hanoi and Assoc. Prof. Nguyen Truc Le, Chairman of the Vietnam National University's School of Economics and Business. The European side was represented by Bartosz Cieleszynski, Deputy Head of Trade for the EU Delegation in Vietnam; Alexander Nowakowski, Second Secretary at the Polish Embassy; Claudia Anselmi, Vice-Chair of EuroCham; and Florian Beranek, a Board Member of the Central and Eastern European Chamber of Commerce in Vietnam (CEEC).
Mr. Cieleszynski highlighted the success of the Green Economy Forum (GEF) 2023, expressing commendation for the forum's proactive measures towards fostering a sustainable green economy. He underlined the forum's role in facilitating dialogue and action among policymakers, industry leaders, and stakeholders, which aligns with global environmental objectives. 
Ms. Anselmi reiterated EuroCham's instrumental role in hosting the GEF 2023, highlighting it as a crucial step towards sustainable trade and supply chain diversification. She discussed the evolving Vietnam-EU trade ties, pointing out the challenges and opportunities presented by global events and policy shifts. Vietnam's strategic position as an attractive destination for European businesses, particularly in light of the EVFTA, was spotlighted as a key factor in strengthening economic relations.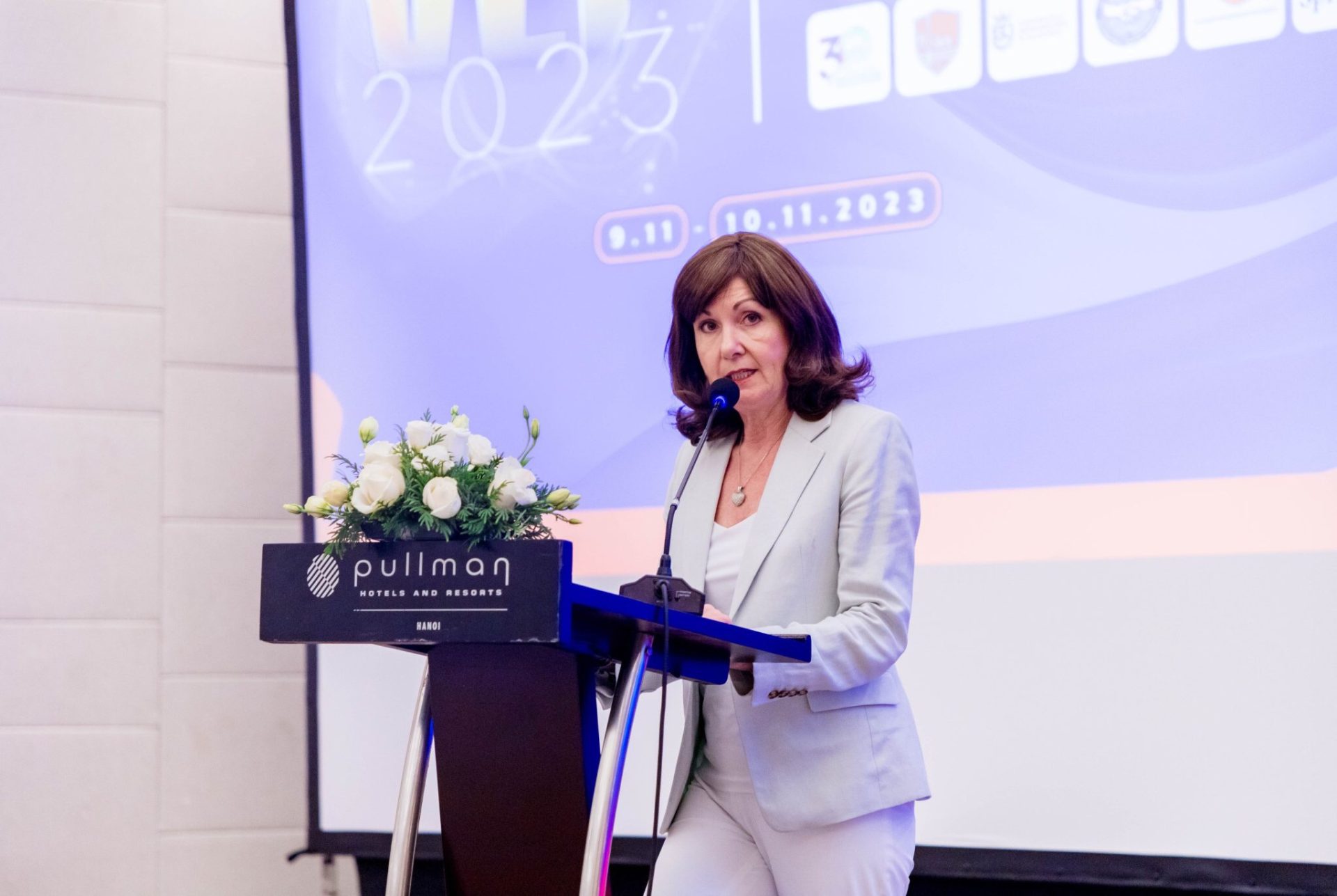 Ms. Thao provided insights into the EU-Vietnam trade relations and upcoming EU regulations. 
The event also served as a platform to announce Assoc. Prof. Nguyen Truc Le's role in co-editing a series on EU-Asian economic and political relations, further demonstrating the forum's commitment to deepening economic discourse and collaboration.
The forum encapsulated a vision for future collaboration, with leaders from both Vietnam and the European Union committing to an integrated and prosperous economic partnership.