July 28, 2023
EuroCham advocates for gradual Extended Producer Responsibility approach at consultation
On July 28, EuroCham representatives attended a consultation workshop on draft recycling cost norms (Fs) and Extended Producer Responsibility (EPR) implementation in Vietnam. The event was organized by the Vietnam Chamber of Commerce and Industry (VCCI), National EPR Council, and the Vietnam Alcohol-Beer-Beverage Association (VBA).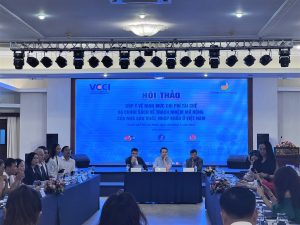 The consultation workshop was part of an ongoing series regarding Vietnam's draft Extended Producer Responsibility (EPR) policy. EPR regulations mandate that companies take responsibility for end-of-life management of their products, including take-back and recycling obligations. The policy is considered crucial for Vietnam's transition toward a circular economy model that maximizes resource value and minimizes waste. A revised draft released on July 26 incorporated some initial feedback, but further changes are still required to adequately support EuroCham members.
EuroCham advocacy manager, Diep Truong, shared comments from EuroCham members, recommending the government allow a hybrid approach with both self-recycling and recycling support payments. She also suggested the first two years of EPR implementation be considered a "pilot" period for companies to adapt before penalties are applied.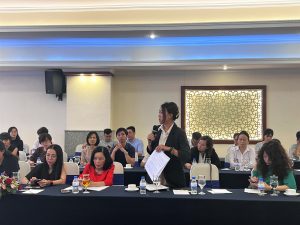 Vice-Chairman of EuroCham's Green Growth Sector Committee and Head of its Circular Economy Working Group Evgeni Zapryanov emphasized the importance of establishing a recycling value chain in Vietnam, saying the recycling support payment should be kept below two percent.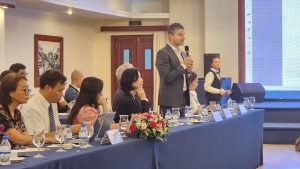 Phan Tuan Hung, Director General of Ministry of Natural Resources and Environment's (MONRE) Department of Legal Affairs and National EPR Council member, made several points. He stated that the proposed recycling fees (Fs) will only affect MNCs while Vietnam mostly has SMEs, so the impacts of the fees will be limited. Fs are costs that would be imposed on producers under the draft EPR regulations to support recycling. Mr. Hung said the specific percentage for the recycling support payment is still under negotiation. 
EuroCham will continue working closely with Vietnamese authorities as the EPR policy continues to develop. By providing input through consultations like this workshop, EuroCham aims to represent member interests while supporting Vietnam in crafting optimal regulations that balance environmental progress with economic competitiveness.