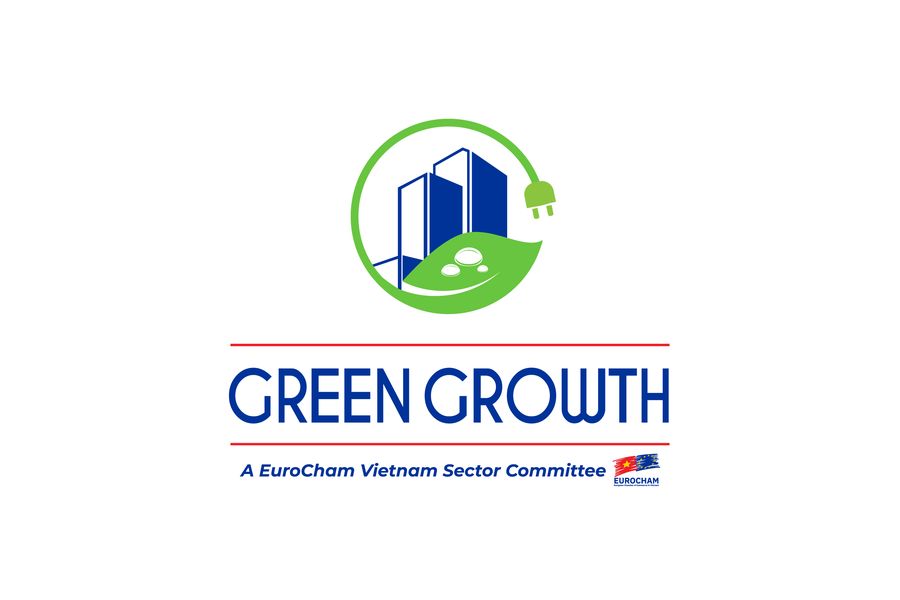 About our Green Growth Sector Committee
Established in May 2014, the Green Growth Sector Committee (GGSC) aims to work with stakeholders to mainstream green business, abolish barriers, and create the conditions for green business to thrive in Vietnam. The GGSC works with the government of Vietnam, its agencies, Vietnamese and European companies, and other stakeholders to accomplish its mission.
Our socials:
Renewable energy and energy efficiency
Clean, environmentally-friendly tech (i.e. for water, waste and sanitation)
Financing green business
Sustainable buildings
Urban and industrial green growth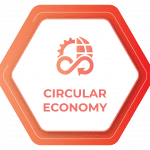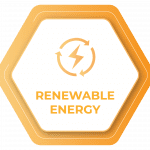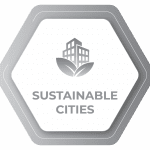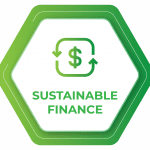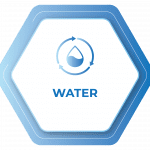 Circular Economy Working Group
Renewable Energy & Energy Efficiency Working Group
Sustainable Cities & Buildings Working Group
Sustainable Finance Working Group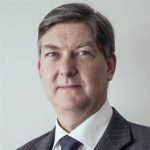 Tomaso Andreatta
Chairman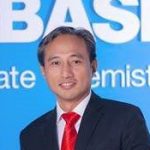 Erick Contreras
Co-Chairman and Treasurer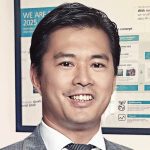 Anthony Taing
Vice Chairman
Head of circular economy WG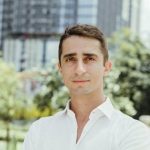 Giandomenico Zappia
Vice Chairman 
Head of renewable energy WG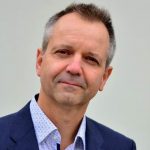 Frank Pogade
Vice Chairman 
Head of Water WG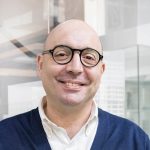 Sergio Pereira da Silva
Vice Chairman 
Head of Sustainable Cities & building wg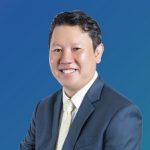 Nguyen COng Minh Bao
Vice Chairman 
Head of communication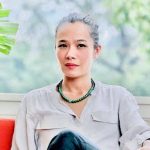 Betty Pallard
Vice Chairwoman
Head of Event
Green Growth Sector Committee Members
ABB Vietnam
AC Energy Vietnam
AES Holdings B.V.
ALP Aluminium
Asia Group Advisors
Asian Clean Capital Vietnam
Astris Finance Vietnam
BASF Vietnam
Bestiani Engineering
Canal Consulting
Concordia International School Hanoi
Copenhagen Offshore Partnership
Copper Mountain Energy
DEEP C Green Energy Vietnam
De Heus LLC 
Deloitte Vietnam Tax Advisory Company 
Deutsche Bank
Dragon Capital Group Limited
ENEL
Equinor
EVONIK Vietnam
Except Integrated Sustainability
Freshfields Bruckhaus Deringer
Fronius
GreenYellow Vietnam LLC
HEINEKEN Vietnam Brewery Ltd.
Hitachi ABB Power Grids
Hogan Lovells International LLP
Honorary member – Gavin Smith
Honorary member – Nguyen Cong Minh Bao
HRK Service Trading Company
INSEE
Intesa Sanpaolo S.P.A
Lecka
Mainstream Renewable Power
MATTENPLANT PTE LTD
Nami Energy Company Limited
Nestle
Orsted
Pracsis S.P.R.L.
Racine Quantum
RKW Vietnam
Royal Haskoning DHV Vietnam
S+A Vietnam
Saint-Gobain Vietnam
Scatec Solar
Schneider Electric Viet Nam
Schoolab
Shire Oak International
Signify/Philips Electronics Vietnam
Syntegra Solar
Terao Asia
Unilever
Vivablast
Water Solutions Southeast Asia
Individual member – Filip Graovac
Individual member – Florian Beranek
External activities section 
8 April: the Green Growth Sector Committee ("GGSC") of EuroCham held the 1st kickoff meeting with the Vietnam Green Building Council ("VGBC") following the MOU signed last year on cooperation. Attending the meeting were GGSC Vice Chairman cum Head of Sustainable Cities Working Group Sergio Silva, and Ms. Pham Ngoc Anh, EuroCham Coordinator in charge of GGSC. From VGBC were Ms. Phan Thu Hang, Chairperson of the Board of Directors and Mr. Douglas Snyder, Executive Director.
The key focus includes planning policy recommendation strategies and opportunities for event collaboration agenda for 2023
16 May: the Circular Economy Working Group contributed comments for MONRE's Draft decision promulgating reasonable and valid recycling cost norms for one unit volume of products, packaging and administrative costs in service of management, supervision, and support in performing waste collection and treatment responsibilities of manufacturers and importers. 
24 May: the 1st Green Drink, a new initiative of the EuroCham Green Growth Sector Committee, was held at Coi Sai Gon. The event aimed at fostering connections and driving positive change in the sustainability space. 
9 June: EuroCham Green Growth Sector Committee and the Vietnam Green Building Council ("VGBC") shall collaborate to organize the Healthy & Resilient Buildings event in Ho Chi Minh City. Healthy and Resilient Building is an annual event of VGBC with a focus on educating professional development in best practices for building design for occupant health, disaster resilience, and climate change adaptation. (Registration link: https://docs.google.com/forms/d/e/1FAIpQLSfi9-qQzFCAofDQE66hdXUyOAoCrCeuVGZNmIQxk6pG7XcH4w/viewform)
Internal activities 
The Board maintains the monthly Board meeting to ensure smooth coordination between different working groups
8 February: Water Working Group meeting to discuss the focus advocacy points and collaboration with external stakeholders such as WWF and GIZ 
20 April & 18 May: Sustainable Cities & Buildings Working Group meeting with key takeaways: 
Change WG name from Sustainable Buildings to Sustainable Cities & Buildings
Propose 2-year advocacy agenda 
Upcoming collaboration with VGBC 
Plan a roundtable with the authority in mid Q2/2023 
27 June: Annual General Meeting 
Advocacy outcomes
15 May: Power Development Plan VIII was approved
Newsletters
Presentations
Reports
Whitebook
Join the Green Growth Sector Committee