August 23, 2023
EuroCham delegation in Ben Tre province to discuss green growth opportunities
On 23 August, EuroCham Vietnam was in Ben Tre province, taking part in a field trip to the province. This morning, the delegation met with the People's Committee of Ben Tre Province to discuss new developments and trends of the world economy affecting the production, export and investment attraction of provinces in the Mekong Delta.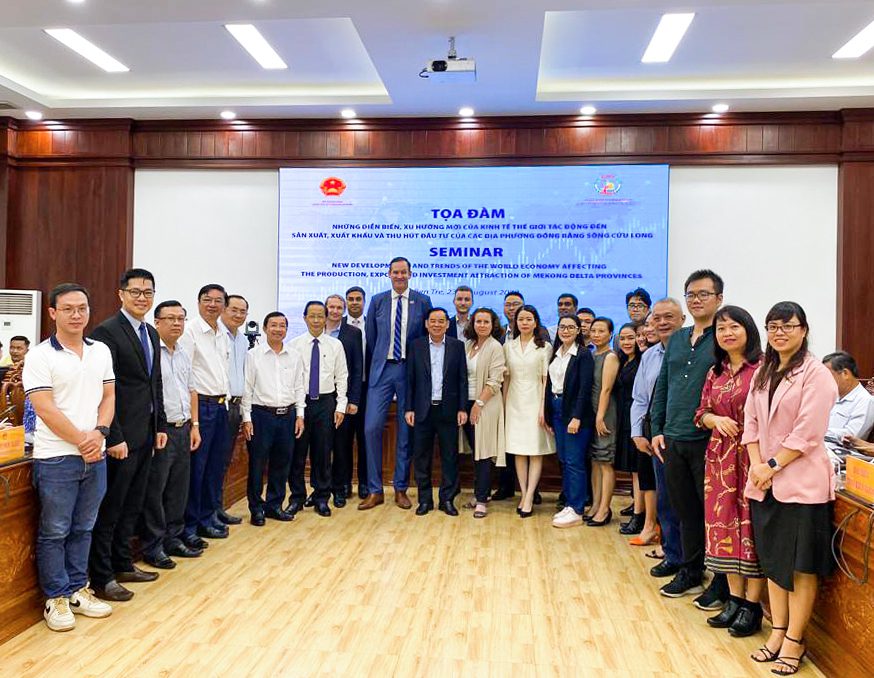 Ben Tre province offers many opportunities for investment and development, especially in agriculture, marine infrastructure, and renewable energy.As a major agricultural producer, Ben Tre is looking to attract foreign direct investment in high-tech and sustainable farming practices. With its long coastline and river system, the province also seeks to expand marine infrastructure, aquaculture, and develop offshore wind and solar energy projects. It also seeks to develop facilities for generating green hydrogen from seawater. Authorities are calling for foreign investment to modernize infrastructure and adopt green technologies to support Ben Tre's economic growth while preserving its natural resources.
During the dialogue, EuroCham Chairman Gabor Fluit gave a speech introducing the EU's Green Deal initiatives, including the Carbon Border Adjustment Mechanism and Deforestation-free Supply Chain Regulation, as opportunities for Vietnam to align with global sustainability standards and future-proof its competitiveness. He also emphasized green growth partnership opportunities between Team Europe and Vietnam's provinces.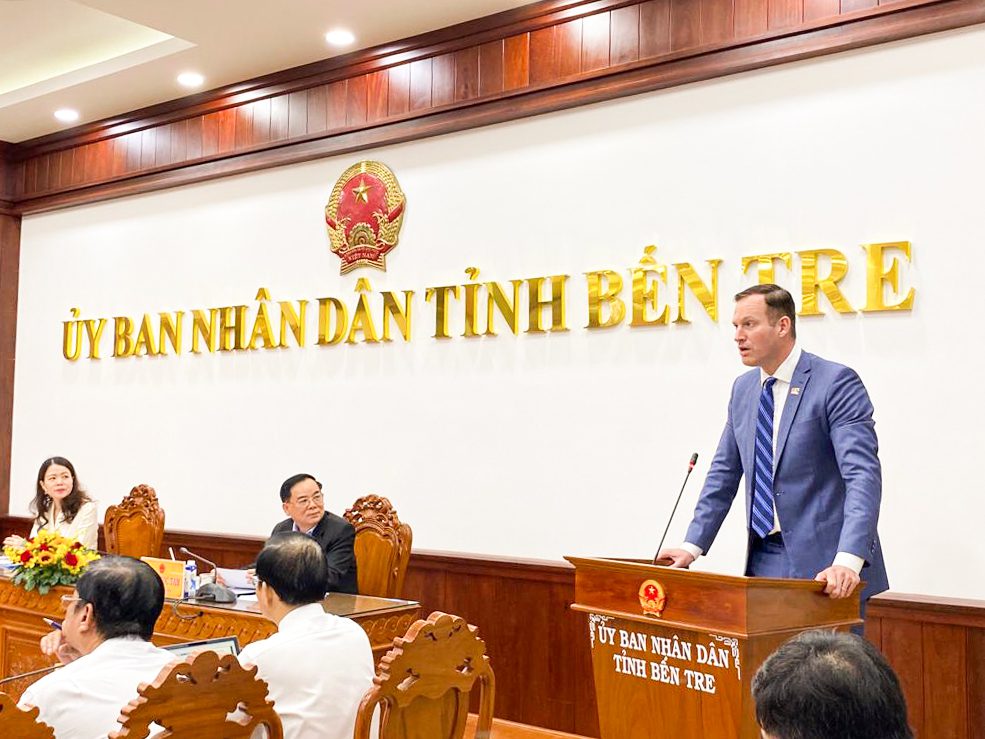 We also heard from government officials like Chairman of Ben Tre Province Tran Ngoc Tam, Assistant Minister of Foreign Affairs Nguyen Minh Hang, as well as experts from Vietnam's Ministry of Foreign Affairs and Forest Trends on topics like carbon pricing, sustainability standards, and low-emission production.
In addition, the delegation went on a site visit to Luong Quoi Coconut Company, a leading producer of coconut products in Vietnam.
---
JOIN US FOR OUR NEXT FIELD TRIP TO BAC GIANG PROVINCE ON 30 AUGUST!
Learn more about the FDI opportunities in Vietnam's provinces and how you can get involved.
Details of the event:
• Date & time: Wednesday, 30th August 2023, 6:30 AM – 06:00 PM
• Fee (breakfast, lunch & transportation included):
EuroCham members: 800,000VND/pax
Non-members: 1,000,000VND/pax
• For more information and registration, please contact Ms. Phi Anh at: phianh.nguyen@eurochamvn.org