Vietnam's power shortage crisis has dominated conversations within the business and investment community throughout the summer of 2023, sparking widespread discussions and apprehensions about its detrimental effects on various industries and investment prospects. The persistent nature of these shortages has raised alarm bells, igniting a collective search for alternative strategies to mitigate the adverse impacts.
Recognizing the importance of understanding the impact on its members, EuroCham has been actively monitoring the situation. In line with this, EuroCham has reached out to the Ministry of Industry and Trade (MOIT) with a letter outlining short- and long-term measures to mitigate the effects of power shortages on businesses. More information about this letter can be found here.

EuroCham is committed to closely monitoring and understanding the challenges posed by power shortages. To fulfill this commitment, we conducted a survey among our members engaged in manufacturing and industrial operations. Over a span of four days, from June 19 to June 22, 43 businesses across Vietnam participated in this survey, providing us with valuable insights into the impact of power shortages on production, workforce, and future investment plans.
In this article, we present an overview of the results obtained through the recent survey conducted by EuroCham. Through this, we hope to contribute to a broader conversation on power shortages in Vietnam and potential strategies to effectively mitigate these issues.
Key findings: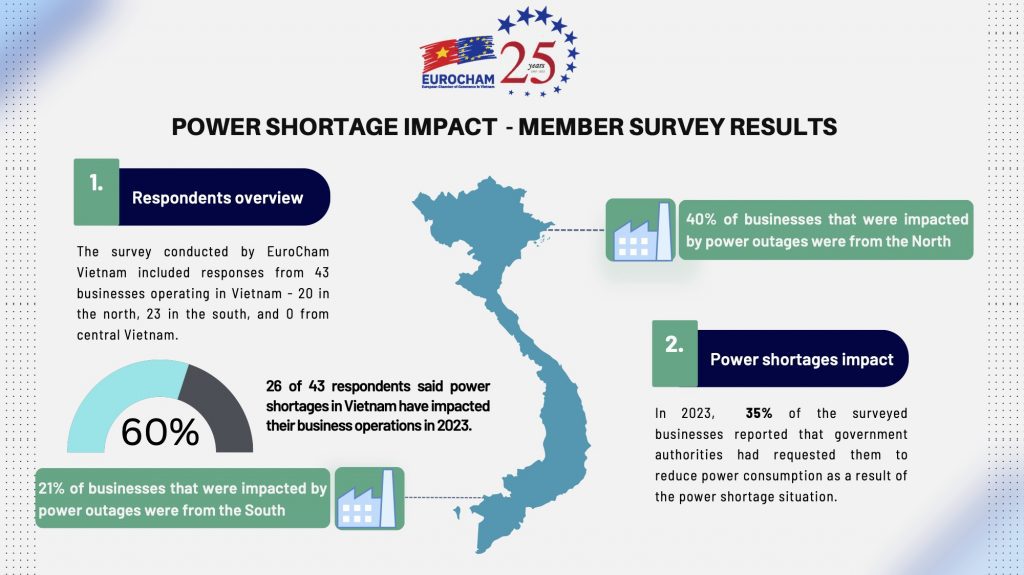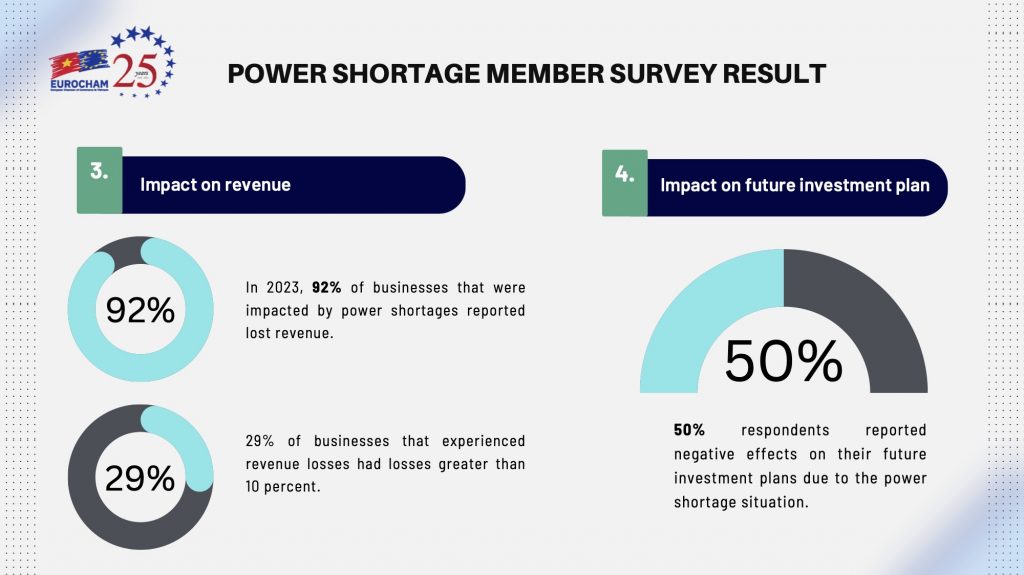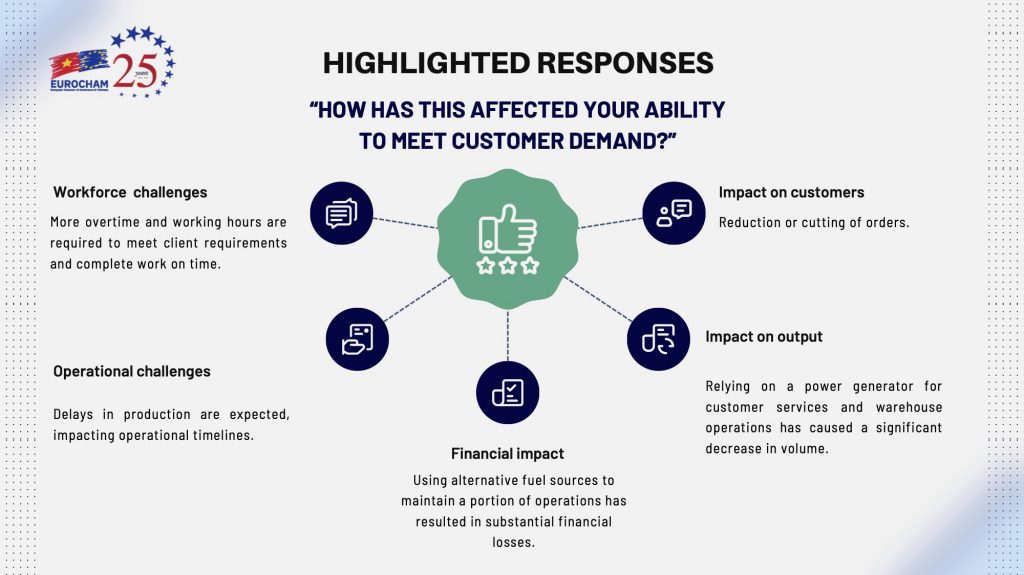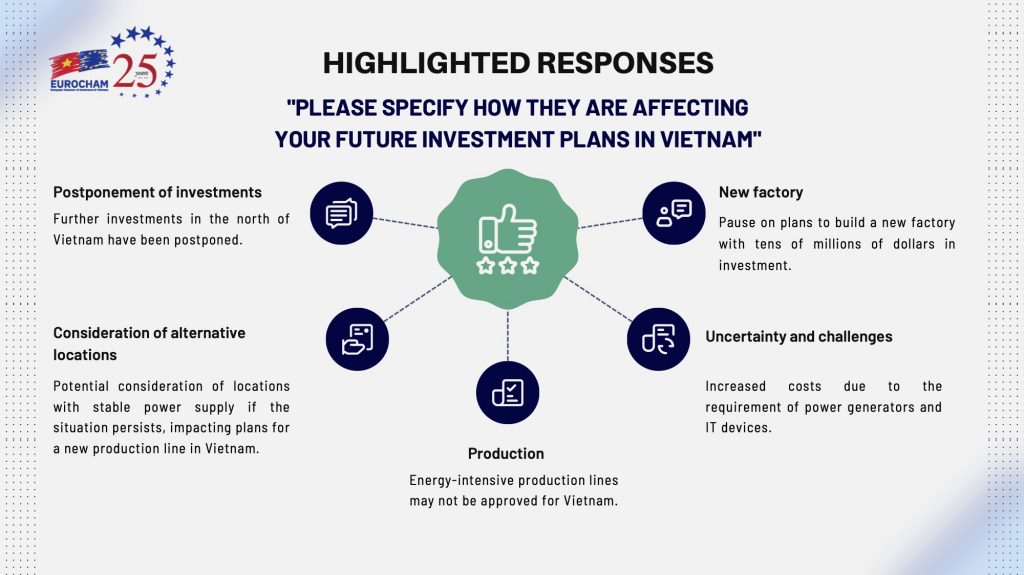 Conclusion:
The findings of the survey shed light on the extensive impact felt by businesses, ranging from disruptions in production and workforce to the revaluation of investment plans for the future.
As the situation continues, it is imperative for policymakers, industry leaders, and stakeholders to join forces and prioritize the development of long-term strategies that ensure a stable and uninterrupted power supply. It is only through such collective efforts that we can create an environment conducive to sustainable business growth and attract investments in Vietnam.
EuroCham remains firm in our commitment to supporting our members and advocating for an enhanced power supply infrastructure. By addressing these challenges head-on and fostering collaboration, we can navigate through the current situation and lay the foundation for a more stable future.