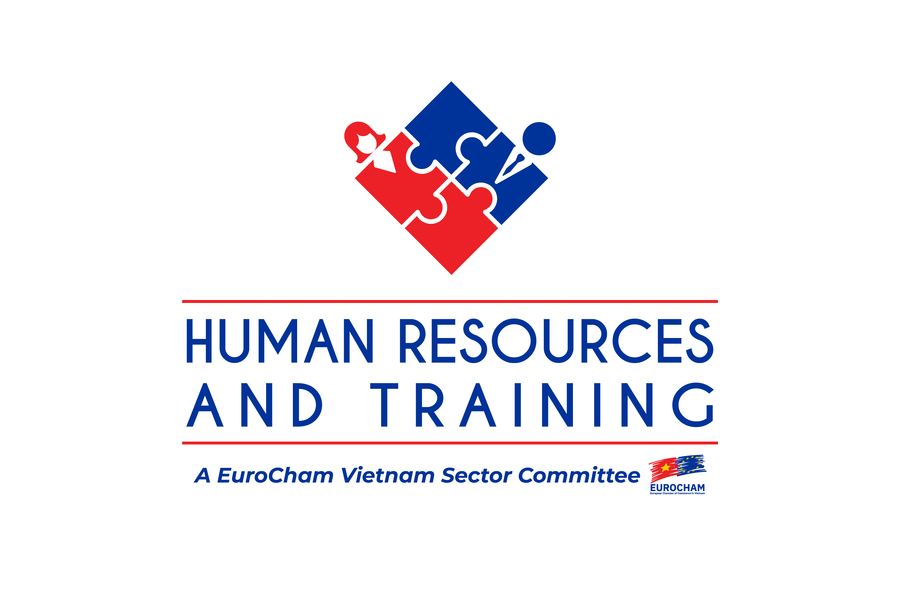 About our Human Resources & Training Sector Committee
The HR&T SC represents EuroCham members on human resources, education and training issues in Vietnam.
To bring our members' concerns to policymakers' attention, we engage with key stakeholders such as:
The Ministry of Labour, Invalids and Social Affairs (MOLISA)
The Ministry of Education and Training (MOET)
The International Labour Organisation (ILO)
The Vietnam Business Forum (VBF)
The Vietnam Chamber of Commerce and Industry (VCCI)
The European Parliament
Our role is to raise awareness and provide updates on outstanding changes in labour and education legislation in Vietnam to the EuroCham community.
Members of our committee also organise and deliver regular education and training programmes for Eurocham members and partners.
Subleasing
Work permits and immigration
Overtime
Probation
Social security
Corporate social responsibility
Trung Khuat
Co-Chair
Baker&McKenzie
WILLIAM BADGER
CO-CHAIR
CONCORDIA HANOI
JOSHUA JAMES
VICE-CHAIR
EMASI
Huyen Nguyen
Vice-Chair cum treasurer
Ernst & Young
Human Resources & Training Sector Committee Members
Acclime
Audier & Partners
B.Braun
BASF Vietnam
Baker & McKenzie Vietnam
Boehringer Ingelheim International
British University Vietnam
Concordia Hanoi
DKSH Vietnam
Deloitte
Dreamplex
EMASI
Ernst & Young Vietnam
European International School Ho Chi Minh City
FV Hospital
Gedeon Richter
HR2B
HSBC Vietnam
Individal Member – Mr. Michel Delafon
International School Ho Chi Minh City
KPMG Legal Limited
LEGO
Resident Vietnam
Sanofi Aventis
Shell
Siemens
Tilleke & Gibbins
Vietnam-Germany University
External activities section
Mar. 28: HRTSC attended the dialogue on regional minimum wage, organised by VCCI, named "The plan for adjusting the regional minimum wage – Employer's point of view".
Apr. 22: HRTSC commented on the Draft Law amending and supplementing Laws on the Exit and Entry of Vietnamese and foreigners
May. 26: HRTSC contributed to the Conference between EuroCham and the Ministry of Labour, Invalids and Social Affairs on work permits and the amendment of Decree 152
Internal activities section
Advocacy outcomes
Apr. 10: New guidance on work permits integrates positive outcomes compared with the previous version from the March 7 dialogue between EuroCham and HCMC authorities
Whitebook
EuroCham EVFTA Report
 Other contributions:
Join the Human Resources & Training Sector Committee
Membership Fees, assessed on a pro-rata basis:
4,000,000 VND for large enterprises
2,500,000 VND for SMEs
1,000,000 VND for individuals
For inquiries, kindly contact:
Senior Sector Committee Coordinator Mr. Le Phuoc Toan
Email: Toan.le@eurochamvn.org
Office phone: (84-28) 3827 2715 – Ext 112
Mobile: (+84) 938 540 259