EuroCham FAABS Vice-Chair Paul-Antoine Croizé was recently featured  on VTV1' news program. The episode, aired on July 10, 2023, centered around on the collaborative efforts to boost Vietnam's exports in the remaining six months of the year.
To see his appearance, click here and skip to 2:00 .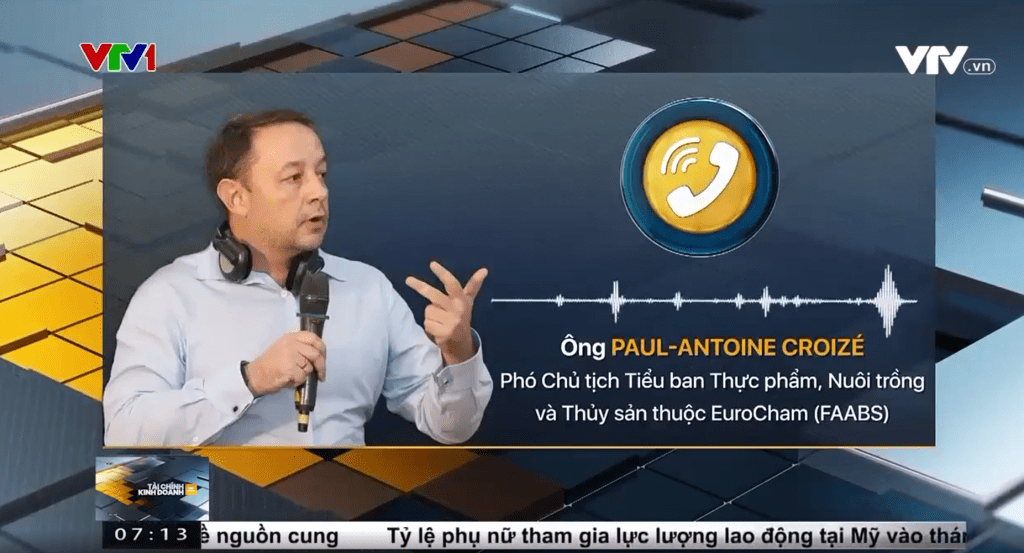 Paul-Antoine Croizé,  EuroCham's Food, Aquaculture, and Fisheries Sector Committee Vice Chairman (FAABS), emphasizes the importance of obtaining international certificates for factories and production. He also highlights the need for Vietnamese businesses to raise awareness about sourcing raw materials directly from nature, such as plants, fruits, and herbs, to minimize the risk of antibiotic and pesticide residues. These combined efforts will contribute to strengthening export growth and enhancing the reputation of Vietnamese products in international markets.